Get to know the services making mobility easier and more accessible for all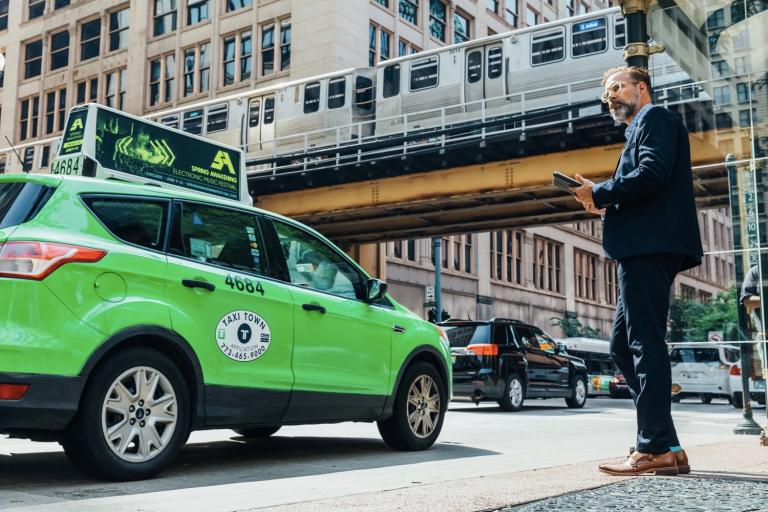 If what they say is true, and it really is more about the journey than the destination, meet the new Mobility as a Service platforms that are all about making it an even smoother ride – creating a single place where travelers can book, plan and pay for travel in cities and beyond.
In the past, dreaming up the future of transport included everything from The Fifth Element-esque flying cars and Marty McFly-style hoverboards, to Star Trek-ish space ships and beam-me-up-Scotty teleportation devices. Today though, the future of transport is being revolutionized in much simpler ways thanks to Mobility as a Service (MaaS) systems.
Hop off your imaginary hoverboard for a minute and imagine a world where you have access to multiple transport modes from different providers, through an integrated platform for planning, booking and payment. You might even imagine that this replaces the need for your very own car – that is, in fact, the ultimate goal.
Around the world, MaaS is making its debut in big ways. In Scotland, Navigogo is running the country's first rural MaaS pilot, providing travel for people aged 16-25 through a range of mobility solutions. Users of the services are able to directly book trains and taxis, view fare information and links to car-sharing clubs. The company even garnered support from the Scottish government, reflecting a national move towards seamless, integrated, and multi-modal transport.
Next spring, tourists in Japan will be able to experience the ease and convenience of the country's first rural MaaS service, allowing them to find and reserve secondary transportation from railway stations to key tourist destinations. In Helsinki, one MaaS operator has its eye set on the world. Described as the "Netflix for mobility," it combines all the city's mobility options into a single app, accessible via a monthly subscription.
At this year's ITS World Congress in Copenhagen, attendees were given inaugural access to the MaaS platform "Min Rejseplan" (My Journey Planner). This gave them integrated information about public and private transport, allowing them to plan and pay for local journeys using bus, train, metro, trams, ferries, car-pooling, shared cars and taxis. In the future, though, the app will also offer regional buses, domestic flights, new shared forms of mobility and autonomous buses across all of Denmark.
In the U.S., Via is taking the shared ride game to a whole new level. Currently supplying a million rides a month in New York City, Chicago and Washington D.C., it's creating a dynamic, on-demand network to get people to where they are going quicker and easier.
So, while it's true (and a disappointment to the Sci-Fi fan in all of us) that futuristic flying cars and hoverboards aren't among our main methods of transport today, if they ever are introduced into the world's travel repertoire, MaaS will see to it that they are just a few taps away.
Sign up for our newsletter
Why sign up:
Latest offers and discounts
Tailored content delivered weekly
Exclusive events
One click to unsubscribe