From conception to future versions of the HERE autonomous cars simulator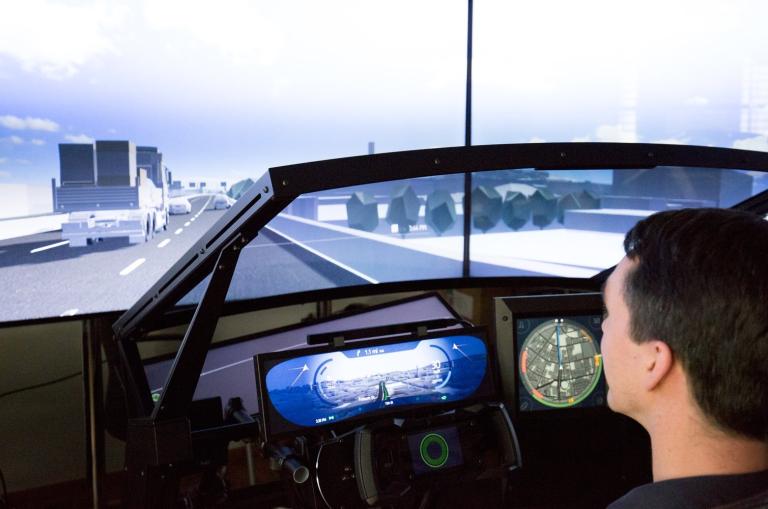 The HERE autonomous cars simulator has proved a particularly useful tool when it comes to demonstrating services for automated vehicles, but how did it all come about and what are the next steps? We've been talking to Mark Pearce, from the HERE prototyping team, to find out more.
Mark explains that his team works on future thinking, concepts and innovation, developing prototypes and technology demonstrations for HERE platforms and services.
"Our simulator is based upon the Mirai Seatbox, and we started the project almost two years ago. We built the prototype with Mirai as a way to visualise augmented reality in the car, and initially it was just a video player that made it possible to sit and watch multiple synchronised movies in the driver's seat. That evolved into an interactive system to showcase technology to our customers."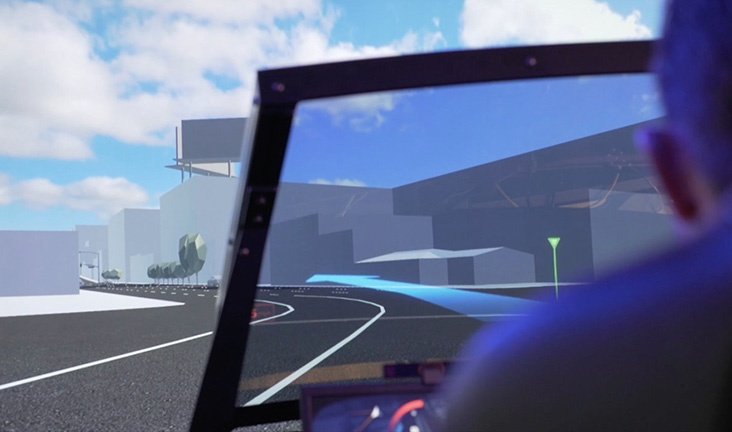 The initial plan for the simulator was to show the handover from highly automated driving and back again, along with different driving scenarios and a couple of incidents on the route. Mark and his team then went away to storyboard ideas, sketching out concepts in notepads before getting approval to develop the prototype.
"It's an extraordinarily complex project because there are so many software clients involved. Each one is an independent client that is synchronized with the others by a central communications server, and we had very little time to execute the project. The combination of complexity and time proved to be our biggest challenge, but the team really put in the extra effort to make it come together in the end."
It's a challenge that's been well worth the effort though, and the feedback from people who've seen the simulator has been particularly positive. Mark adds: "The director of technology for one of the carmakers who have seen the simulator immediately wanted to discuss how to put this into a real car – that to me was a tremendously positive response."
What next for the simulator?
Mark points out that the first step for the simulator is to make it more robust. The prototyping team is working on improvements to the design that will make it more flexible and integrate more HERE services, making it possible to show it off to a wider range of people. Different visualisations and story scenarios are also on the way.
"We're looking into driver familiarity and how the experience changes based on how familiar you are with the area," says Mark, "and instead of demonstrating HERE services on a freeway we're going to consider more urban or suburban neighbourhoods. We're looking into driving on normal streets instead of the freeway situation, and I think this year we'll also do more manual driving, as opposed to automated."
Mark also points out that the simulator could be even more intuitive, with the concern that too much information can be too much for people to take in. "Right now it can be overwhelming, there's so many displays and so much going on that we often have to point out features. Over time in a car you'd get used to it, you'd slowly learn how everything works, but in a demonstration when you only have ten minutes we almost have to say 'look over here' and explain what's going on."
Sign up for our newsletter
Why sign up:
Latest offers and discounts
Tailored content delivered weekly
Exclusive events
One click to unsubscribe