Evaluating location platforms: An interview with Neil Shah of Counterpoint Research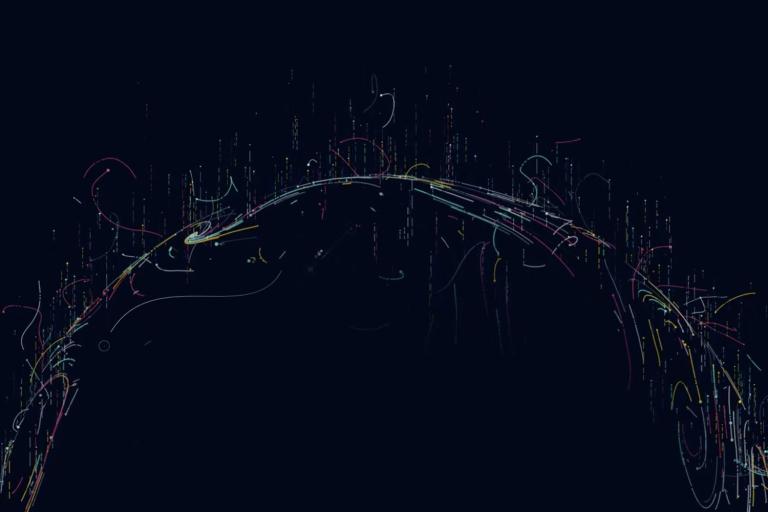 The value of location - not just mapping, but location intelligence - is making itself distinct in the market. The smart players are responding and partnering.
Neil Shah is a sought-after industry analyst and Director of Research at Counterpoint Marketing. Neil and Counterpoint recently published their report on Location Platforms for 2018. Their research provides a thorough insight and comparative analysis focused on companies within the mapping and location sphere. It indicates, as Neil shared with us, that big changes are coming – and fast.
Location-centric solutions that help people on the journey from A to B have been crucial elements of the digital world for some time. Routing, geocoding, and other path-centric APIs from a multitude of sources have already been integrated into millions of applications.
That said, it would be short-sighted to consider that we've reached any sort of peak when it comes to location data, and the ways in which we use that data in our every-day lives.
"Most of the location mapping players are moving from mapping and data platforms to an overall location intelligence approach", Neil shared. "Location intelligence is paramount to building smarter and more meaningful experiences across every industry vertical … be that consumer facing or enterprise applications."
Up to now, many companies and developers have created applications that focus on very direct utilities for location or map data. Where is A?  How do I get to B?  There is room to grow.
The coming generation of applications will utilize traditional map and location services, while also taking advantage of additional intelligence like real-time data and contextual elements. Adding these elements enables developers and companies to provide more enhanced, and more personally-relevant experiences to their users.
"This is only possible when you have a layer of location intelligence on top of the maps", Neil continued.  "A transportation company likely already has a map that gives them a route between two points. But, when you add a strong location intelligence layer to that map, now you have a service that provides road conditions, traffic ahead, the best routes to take, the weather conditions, etc."
When observing the world of companies providing mapping, as Neil shared with us, many of the companies in play are rooted in other verticals. Efforts often cross over into advertising, or search results, social sharing, automotive, hardware, or software services. Within this matrix, HERE holds out in a unique position.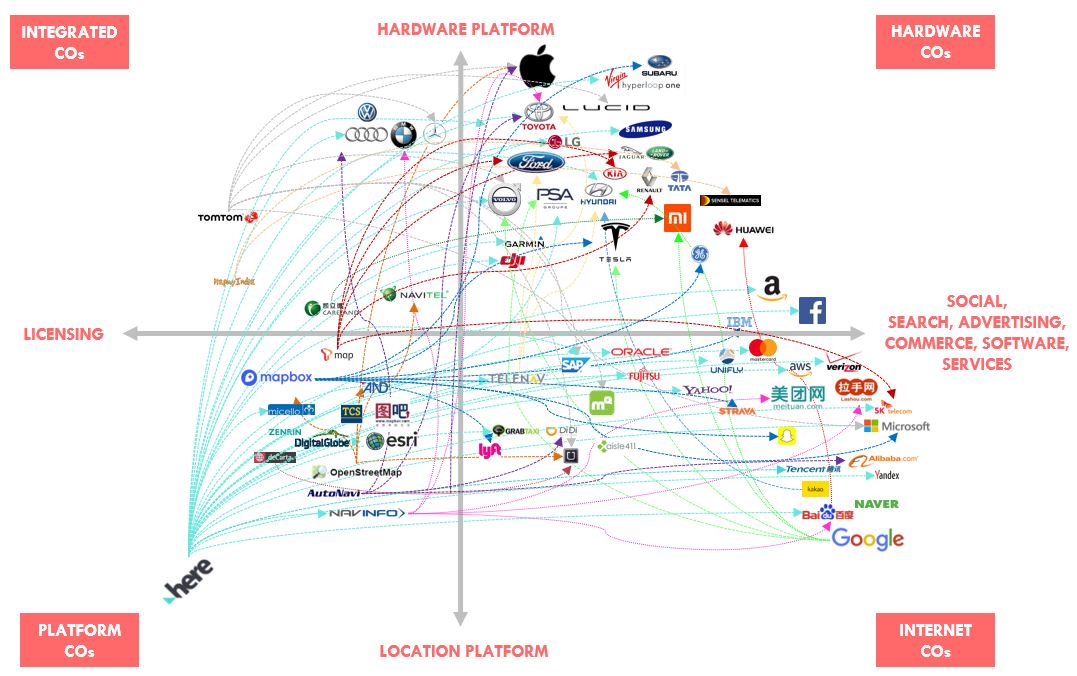 "Most of the players, and most of the business models for these players, are driven by their own customer data. They use their own data and determine how they can monetize it or how they build better services", Neil said. "But, if you want a richer application, and you don't have rich data, your ability to build a differentiated application is very limited.
"So, if you look at HERE, it's completely independent because of its business model – which is rooted in licensing. There is not conflict with its own objectives or its own companies."
The report details out the outlook of partnerships built by each company over time. HERE stands out in this measure as well, scoring highest in partnerships (and thus, data availability) across IoT, Mobility, and Analytics.
Neil also spoke about the aspect of partnerships from the perspective of developers. Counterpoint's scorecard has previously included quality of maps, database services, analytics and location intelligence – but new to the report this year was the score for Developer Tools and SDKs.
"We have been comparing the developer pricing – pricing has been one of the big factors, along with the quality if data, the support you get from the portal, and the flexibility", he said. "The Freemium offering removes a lot of the friction, a lot of the barriers to access ... It gives developers high quality tools, but also flexibility in terms of choosing your APIs in an all-you-can-eat basis, rather than much more complicated offerings where differing APIs come with different prices."
Of course, this information is just the tip of the iceberg in regard to Counterpoint's comparisons and findings in the area of Location Platforms. To learn more about the industry and players in location intelligence, you can download the full report here.
Sign up for our newsletter
Why sign up:
Latest offers and discounts
Tailored content delivered weekly
Exclusive events
One click to unsubscribe