Data: the new way to drive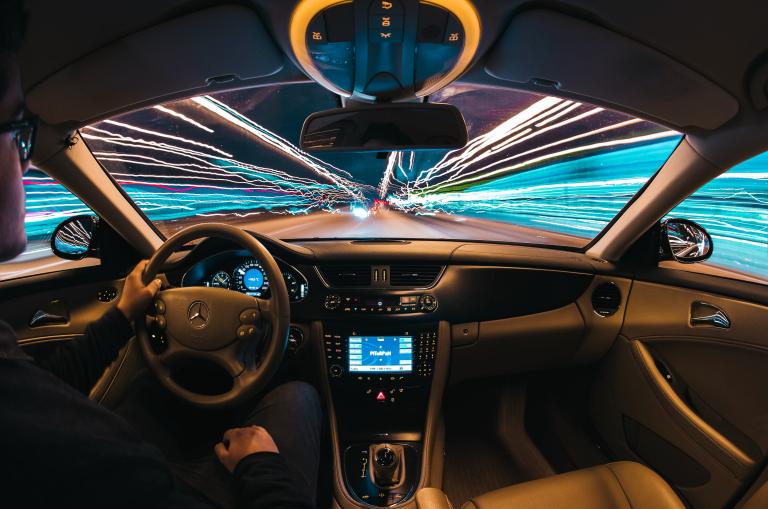 Daimler will be the first manufacturer to make use of HERE Technologies' ground-breaking neutral server. Here's why it's a game changer.
Technology and car manufacturers have been dancing to the same beat for quite some time. Now, technology is pulling the car industry forward, this time using the power of data.
At HERE Technologies we've expanded our Marketplace with neutral server capabilities. That means, for the first time ever, we've opened the doors to allow safe, secure and non-discriminatory access of car sensor data for third party service providers, while upholding privacy regulations.
Modern cars already generate a host of data points that are currently used to help the driver better manage their vehicle, journeys and navigation. This change will allow the data points from millions of cars to be brought together, so everyone can make use of the collective information. Everything from real-time traffic updates, local hazard warnings and on-street parking information can be made available for all, while protecting the individual driver's anonymity.
The crucial element to this centers around making the data accessible for all, in a standardized and secure way. Our "neutral" server acts as central access point, so service providers can access data from a multitude of car manufacturers, while maintaining their own regulations and requirements. Together with the dedicated consent management system we've developed that uses blockchain technology and is based on GDPR requirements, service providers can ask for the consent of individual car owners, who are free to take part or not.
Partnering with Daimler
The first manufacturer that will be working with these new capabilities is Daimler. They'll be providing sensor data from their cars, covering the status of vehicles (electric and standard), fuel, door locks and direction of travel, as well as odometer information for pay-as-you-drive insurance services.
Our Chief Technology Officer, Giovanni Lanfranchi commented, "With our neutral server we can offer car manufacturers like Daimler a trusted, safe and secure distribution channel to share their car sensor data that is compliant with European legislation and privacy regulations".
"This creates a win-win-win situation for OEMs, service providers and drivers alike: while it opens up new monetization opportunities for car manufacturers, it spurs innovation among service providers to create new digital solutions that drivers will ultimately benefit from."
At HERE, our focus is always on improving people's lives through technology – and that includes protecting people, and protecting their data. With this innovation we aim to protect the car user's personal data, guarantee the safe and secure functioning of the car, and protect intellectual property rights of car manufacturers. And all for the evolution of the car industry, to make driving yet more safe and efficient.
Sign up for our newsletter
Why sign up:
Latest offers and discounts
Tailored content delivered weekly
Exclusive events
One click to unsubscribe