How HERE Uses Data-Driven Art to Inspire Creativity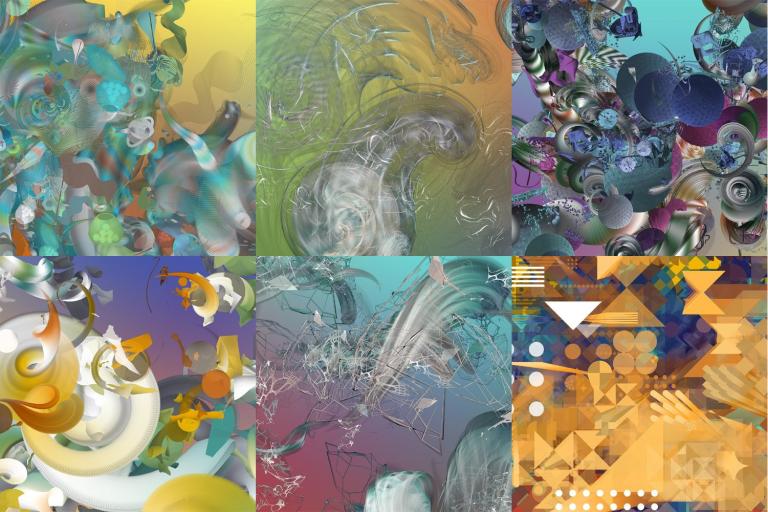 How does a global location intelligence company create unique and inspiring art for its offices? Start with data.
If you've spent much time in a corporate environment, you're probably familiar with the concept of minimalistic interior design. Walls are often painted in muted washes of ivory and gray, and adorned with splashes of framed stock photography. Logo-less conference rooms could belong to any company in the world.
Not at HERE Technologies.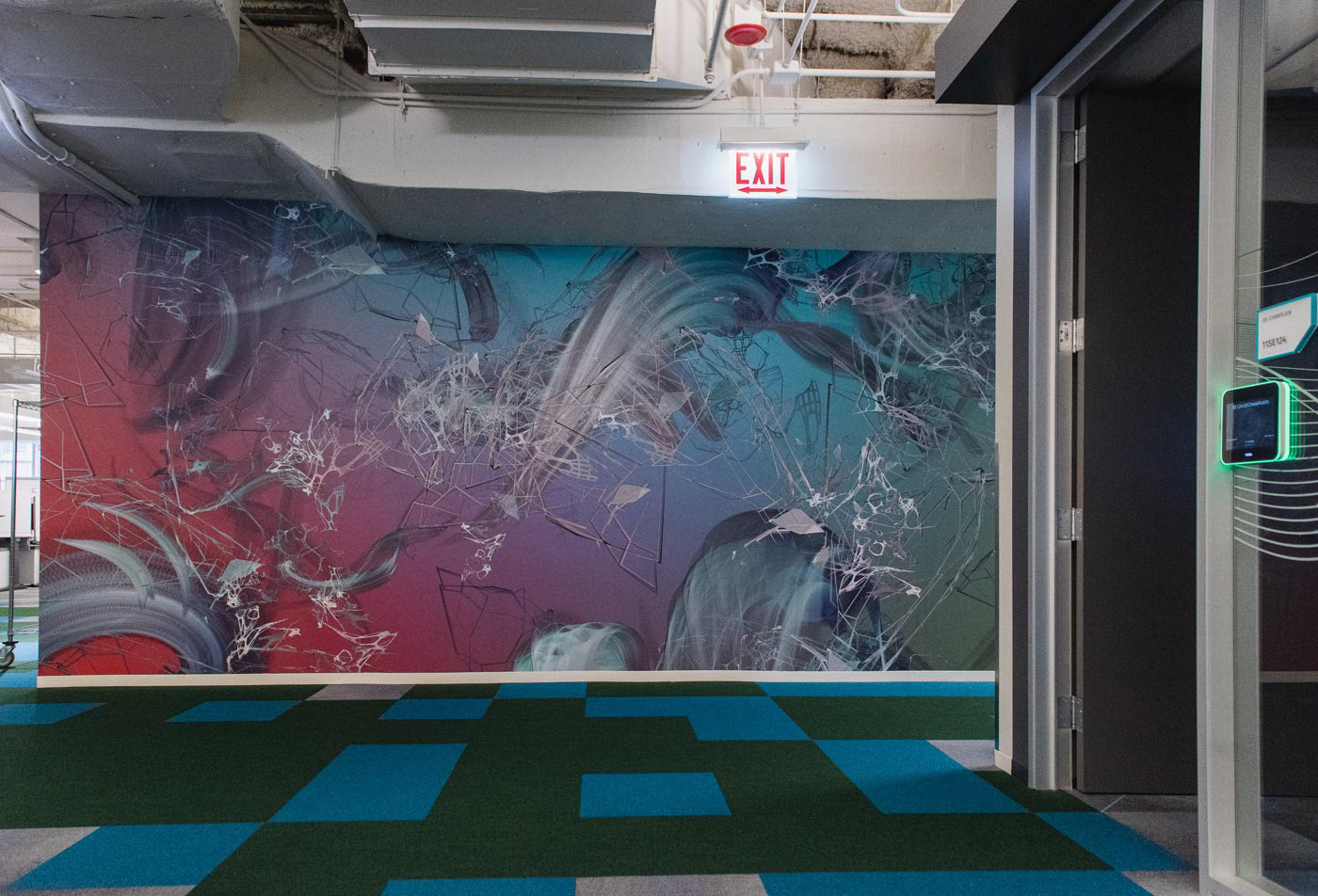 For our employees, we wanted to create vibrant and inspirational workplaces. We challenged ourselves to create spaces using art that comes from within, that reflects our world view, and celebrates the nature of our work in location intelligence. The amazing mix of artists, data, and programming that followed resulted in 4,600 square feet of awe-inspiring visual genius.
Ten international artists – each with a passion for technology – were brought together to design multiple murals for the HERE Chicago office. To unify the murals into a singular HERE visual language, the artists' contributions were combined with HERE location data and remixed using algorithmic software created by pioneering generative artist Joshua Davis.
How it works
Davis created a software engine that uses HERE location data for places, roads, and buildings with the design elements from ten artists hailing from around the world. Each individual mural is driven by data from an individual city like Singapore, Moscow, Amsterdam, Berlin, Sao Paulo, Sydney, Buenos Aires, San Francisco, and Chicago. When combined with the elements from each artist, the output from Davis' software is a stunning visual convergence of art and data.
We'll be producing these unique and inspiring murals, driven by the intersection of data and art, for display in HERE office across the world.
See for yourself.
Special thanks to Shawna X, Vasjen Katro, Victoria Roussel, Janusz Jurek, James Dawe, Rik Oostenbroek, Chuck Anderson, Karan Singh, Zipeng Zhu, and Joshua Davis for their brilliant work.
Sign up for our newsletter
Why sign up:
Latest offers and discounts
Tailored content delivered weekly
Exclusive events
One click to unsubscribe