Back up - all new U.S. cars must have rear-view cameras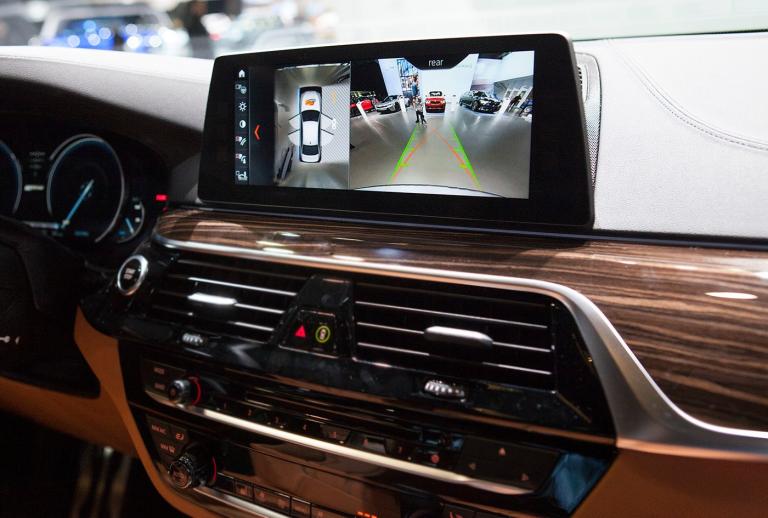 On May 1st, a four-year-old bill came into effect that requires new U.S. vehicles under 10,000 pounds to have rear-facing cameras.
As young students in driver's education class, we were taught to put one hand on the top of the steering wheel, the other on the head-rest of the passenger seat. Then, we learned how to contort ourselves, turning nearly completely around in the driver's seat, look out the rear window, keep a foot close to the gas and the brake, and back up 100 feet in a straight line.
This was a good technique, back then. But, today's broad availability and affordability of camera technology means it's very easy to include more advanced safety features that help drivers make better choices. The U.S. National Highway Traffic Safety Administration (NHTSA) knew this was coming.
In March of 2014 the NHTSA announced the rules for the future of rear-visibility in U.S. car manufacturing. Namely, all new cars produced after May 1st, 2018 would be required to have rear view cameras.
At the time, it was reported that there were 210 deaths and 15,000 injuries per year due to "backover crashes". More than half of the fatalities were children under 5 and adults over 70. That was a sobering enough statistic to incite action.
The new rules, now in full force, require today's cars to provide the driver with a rear-facing camera view that covers 10 feet wide and 20 feet back from the vehicle. The cameras give an unobstructed wide-angle view of the area directly behind the car, with the intention of showing objects and people normally obscured by blind spots. By adding cameras to drivers' line of sight and mirrors, new measure is expected to reduce fatalities by as much as 33%.

The rear-facing camera is just one element of many that the NHTSA is investigating in order to promote safer roadways. Since technology is becoming more accessible in auto manufacture, the NHTSA is also investigating Automatic Emergency Braking, Forward Collision Warning, Blind Spot Detection, and more. Though, none of these features are scheduled to become mandatory just yet.
To find out more about NHTSA safety improvements, visit their page for Driver Assistance Technologies.
What are the safety features you would like to see in the next generation of cars?
Sign up for our newsletter
Why sign up:
Latest offers and discounts
Tailored content delivered weekly
Exclusive events
One click to unsubscribe