Autonomous agriculture takes to the field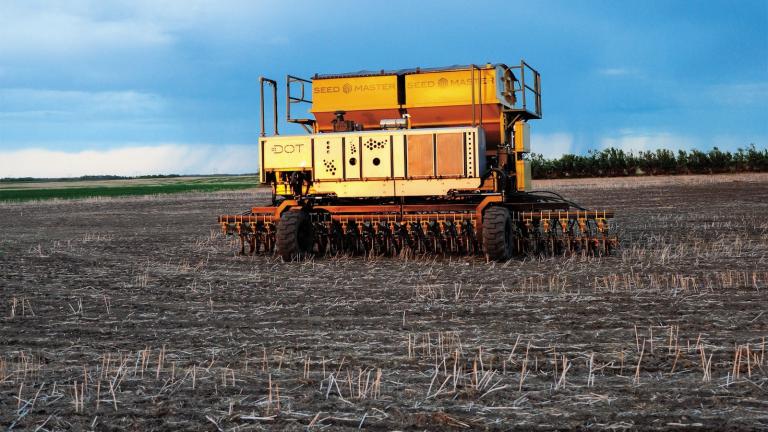 As the world prepares for a new generation of autonomous cars to hit the roads, one Canadian company, Dot Technology Corp., is going down a different path to autonomy, creating a clever piece of technology that farmers around the world are already signing up for.
When you're about to retire, the last thing you think of is starting a new business venture. In Norbert Beaujot's case, however, that's exactly when he decided to bring automation into farming. His son, Cory Beaujot says that with a massive acreage canola farm in Western Canada to cover in a very small window of time, autonomy was his answer.
"His version of retirement is being able to design things 24 hours a day, so he embarked on a new challenge and he figured out how he could spend more time designing, and less time running the company," says Cory.
And so, in 2015, DOT was born: an autonomous power platform that completes massive tasks for famers so that they can gain time and make the most out of their businesses of all sizes. Since last year, visitors to some of the world's biggest farm shows have had their very first taste of autonomous agriculture all thanks to DOT.
Described as "the future of agriculture," DOT works with short- and long-range sensors, constantly updating itself with images of the world around it, and processing data at lightning speed. It works off a pre-programmed path plan for each field with sub-inch accuracy.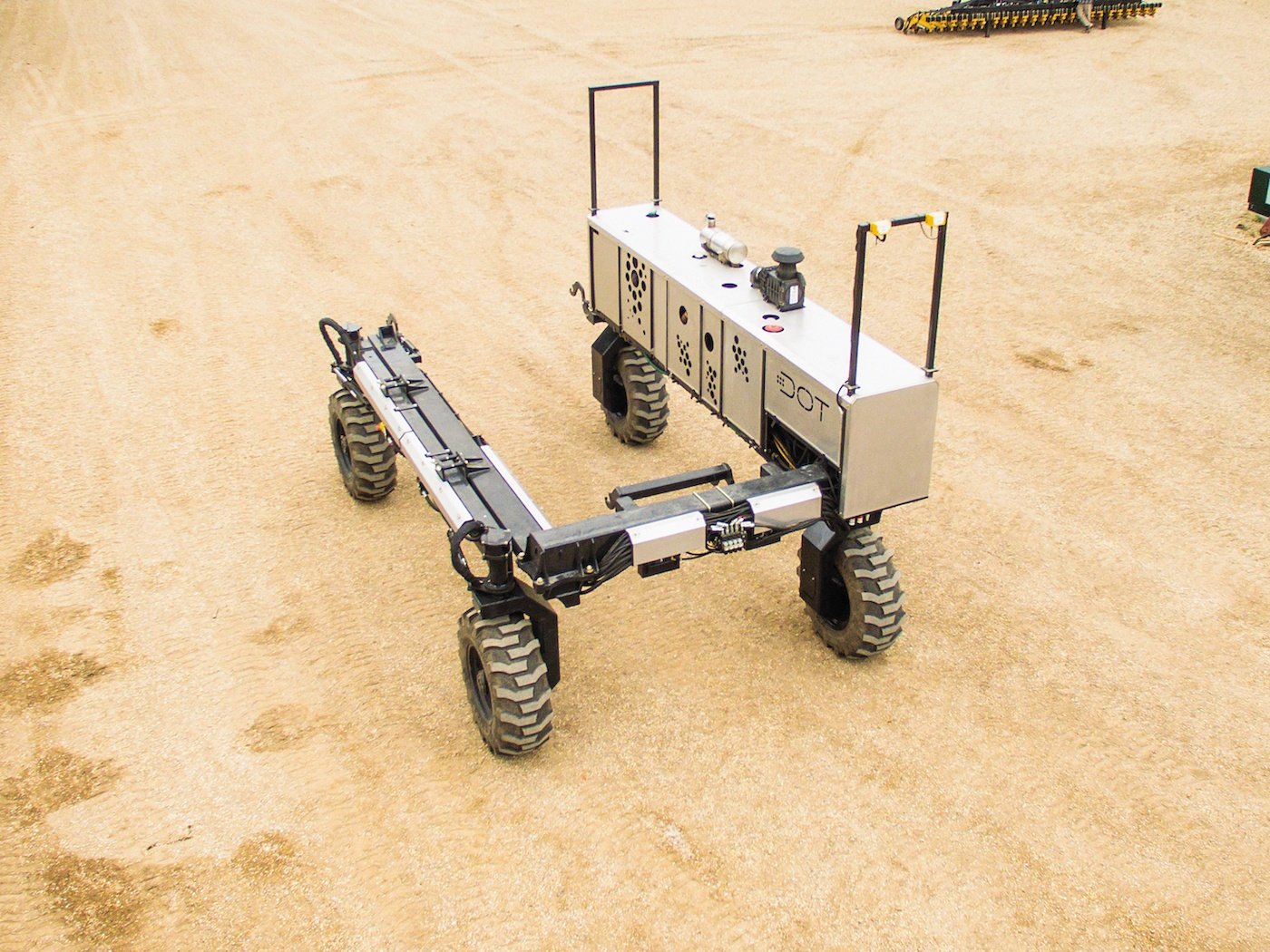 Brains behind DOT and CEO of Dot Technology Corp., Norbert Beaujot has been a future-focused farmer of tomorrow since 1991. He used his engineering background to invent ways to make the lives of farmers easier and their businesses more fruitful, founding two successful seeding technology businesses along the way.
Being at the mercy of everything from pests and weeds, to weather and world markets, catching a break as a farmer is easier said than done, and it's this truth that explains DOT's warm welcome into the agriculture world.
"It's all been overwhelmingly positive. Farmers are historically a very forward-thinking group of people," says Cory. "They've got a lot of things working against them, so if there's something that can facilitate a more profitable operation that they can control, then they're all very quick to get aligned with it." 
DOT is slated for an initial release in 2019, and beta products will be popping up in Canadian countryside later this year.
Sign up for our newsletter
Why sign up:
Latest offers and discounts
Tailored content delivered weekly
Exclusive events
One click to unsubscribe