You have arrived at your destination: Now what?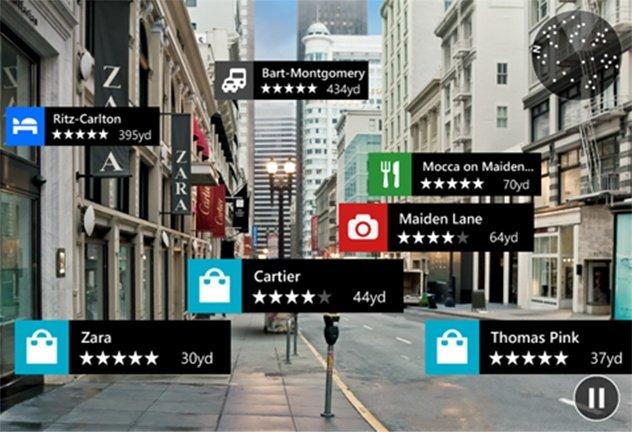 When it comes to getting you to your destination, we're convinced HERE has the best choice of apps on Windows Phone – from HERE Drive to HERE Maps. What happens when you get there, though? Whether it's a holiday, day trip or you're just stopping off on the way to somewhere, HERE has an equally impressive array of apps and features to help you find the best things to do in the local area.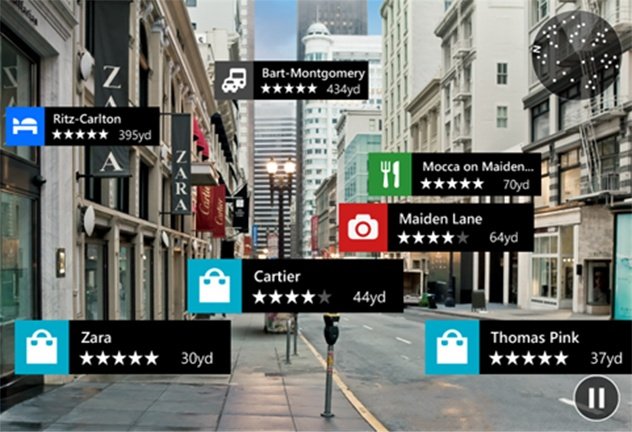 LiveSight
Not sure where to go or what to do? Let LiveSight guide you then; once you've tapped the onscreen button in HERE Maps to turn it on, just hold up your Nokia, and watch as hundreds of different options pop up onscreen, overlaid on top of the world you see around you. The augmented reality side of LiveSight means it's easy to see which direction you need to head off in, how far restaurants, pubs and other amenities are, and you can always tap on them to get more information or the exact location if necessary.

HERE Transit
Head to a different country, or even somewhere in your own country that you're not accustomed with, and public transport can be by far the most confusing thing to get to grips with. Transit systems and maps tend to be completely different, leaving it tricky to find out which train, bus or tram you should be catching. HERE Transit does all this for you, making it clear where you'll need to go and what you need to catch. Perfect!
HERE Explore Beta
The attractions you want to visit change noticeably throughout the day - nobody visits a museum at 3am, for instance - which is where HERE Explore Beta comes in. The app uses contextual recommendation technology to work out where you are, the time of day, and what's actually worth paying a visit to in the surrounding area. This makes it easier than ever to discover new places to eat, drink and sleep, along with finding the best tourist destinations. You can also add favourites to your collection, and augmented reality makes it easy to track down anything you're looking for.

Pedestrian navigation
HERE Drive isn't the only HERE app to offer navigation, and once you arrive at your city and find a place you want to visit, it's easy to enter it as a destination in HERE Maps and get clear directions that are perfect for pedestrians. Having your phone bark out instructions on which way to turn isn't always ideal when you're in a crowd of people, so HERE Maps' simple interface, with instructions informing you how far to go and which direction to turn in, is perfect.
Michelin Travel
There are also plenty of third-party apps available on the Windows Phone Store that use HERE mapping to provide services that can help you out when you reach your destination. Michelin Travel is a fantastic example, telling you what's nearby, giving descriptions, photographs, additional information and reviews, and providing access to more than 30,000 tourist attractions around the world.
Trip Advisor
There's also the Trip Advisor app, which offers up details on hotels, restaurants and attractions all around the world, with photographs uploaded by other travellers. There's a Near Me Now feature to show you what's going on in the immediate vicinity, too, helping you to get the most from your trip.
HERE is the native source for location apps on the Windows Phone platform, so if you're rocking a Windows Phone, it's quite likely you're using our services even more than you imagine. Which apps do you find useful to explore new places? 
Sign up for our newsletter
Why sign up:
Latest offers and discounts
Tailored content delivered weekly
Exclusive events
One click to unsubscribe