Meet the new data reality for businesses and cities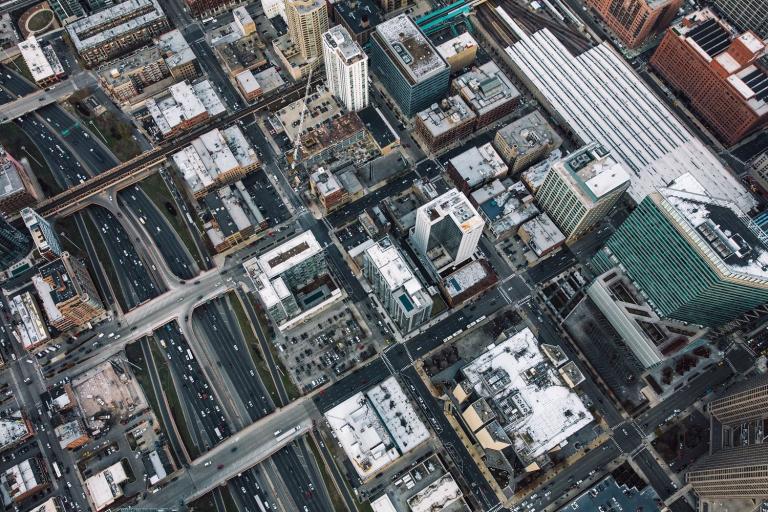 Innovation in location technology is rapidly creating a New Reality for businesses and governments around the world.
People carry smartphones and connected devices with them everywhere they go. Those devices are location aware, cloud-connected, and the services they provide have become integrated into almost every aspect of their lives.
Businesses and cities are rapidly leveraging the Internet of Things at every level. Delivery trucks carry location trackers. Connected cars and buses share information about traffic and roads. Corporate offices know when rooms are empty or occupied. Even street lamps monitor traffic and weather.
Location is the glue that brings all this data together. When precisely applied, location helps make sense of the whirlwind of data being generated by all the devices in and around our lives. Location gives data structure, provides context to activity, and enriches it by making it available to complimentary applications and services.
Using Location Technology, we can process and connect more information about transit, mobility, and our communities than ever before. In doing so, we are gaining the ability, and the responsibility, to produce solutions that improve the quality of people's lives. These are powerful, groundbreaking capabilities – powerful enough to create a New Reality.
The experts' opinion on a location technology-enabled New Reality
To better understand the details of what a location technology-driven New Reality means for the world, we've asked a diverse group of independent thought leaders to share their views on how data can be put to work to improve businesses, cities and society as a whole.
The points of view provided by these experts reveal a wide range of opportunities.
This series of videos give insight into how businesses can innovate by incorporating location technology. It suggests how companies and cities can innovate together to build flexible and responsive infrastructures. And how we can all leverage technology to improve our safety and well-being.
They'll explore what cities should consider as they develop their mobility strategy providing equitable service to all their citizens. And importantly, for the question of data, they'll weigh in on the topic of data monetization in a world of connected cars and devices.
What are your thoughts on using location technology to create a new generation of services? Tell us what you think with the tag #NowAReality.
Innovation in location technology is rapidly creating a New Reality for governments and businesses around the world. Find out more about how location technology from HERE is enabling this New Reality.
Sign up for our newsletter
Why sign up:
Latest offers and discounts
Tailored content delivered weekly
Exclusive events
One click to unsubscribe