A new breed of ride-hailing app in Indonesia uses HERE technology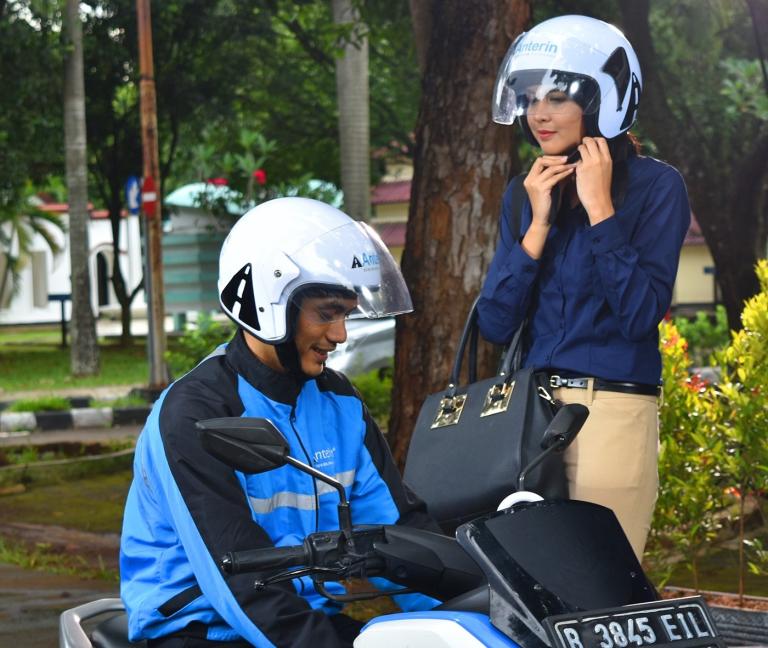 Anterin is a ride-hailing app that enables drivers to set their own prices while consumers enjoy more control over what they're paying for. It's a disruptive business model, and it uses HERE APIs & SDKs to keep it moving.
In less than a decade, many of us have become accustomed to using various mobile applications to summon a car to our location. We jump into the vehicle, hopefully enjoy a friendly and professional experience, and pay the fare at the end of the ride – departing the car with a lingering hope that we paid a fair price.
That may be about to change, thanks to a ride-hailing application in Indonesia called Anterin. Having started a few years ago in Jakarta, Anterin has grown into the third largest ride-hailing app in the country, thanks partly to a unique business model that defies the norm: services are offered at auction. Rides and deliveries across a range of vehicles are all offered in a way that gives drivers and passengers the freedom of choice.
This approach is the first of its kind in the market. Instead of fare prices being determined by the host company, drivers set their own prices based on their own unique factors.  Those drivers are then matched with potential customers, who can select what kind of car they want, if they want a certain gender driver, and all the results can be sorted by price and user rating.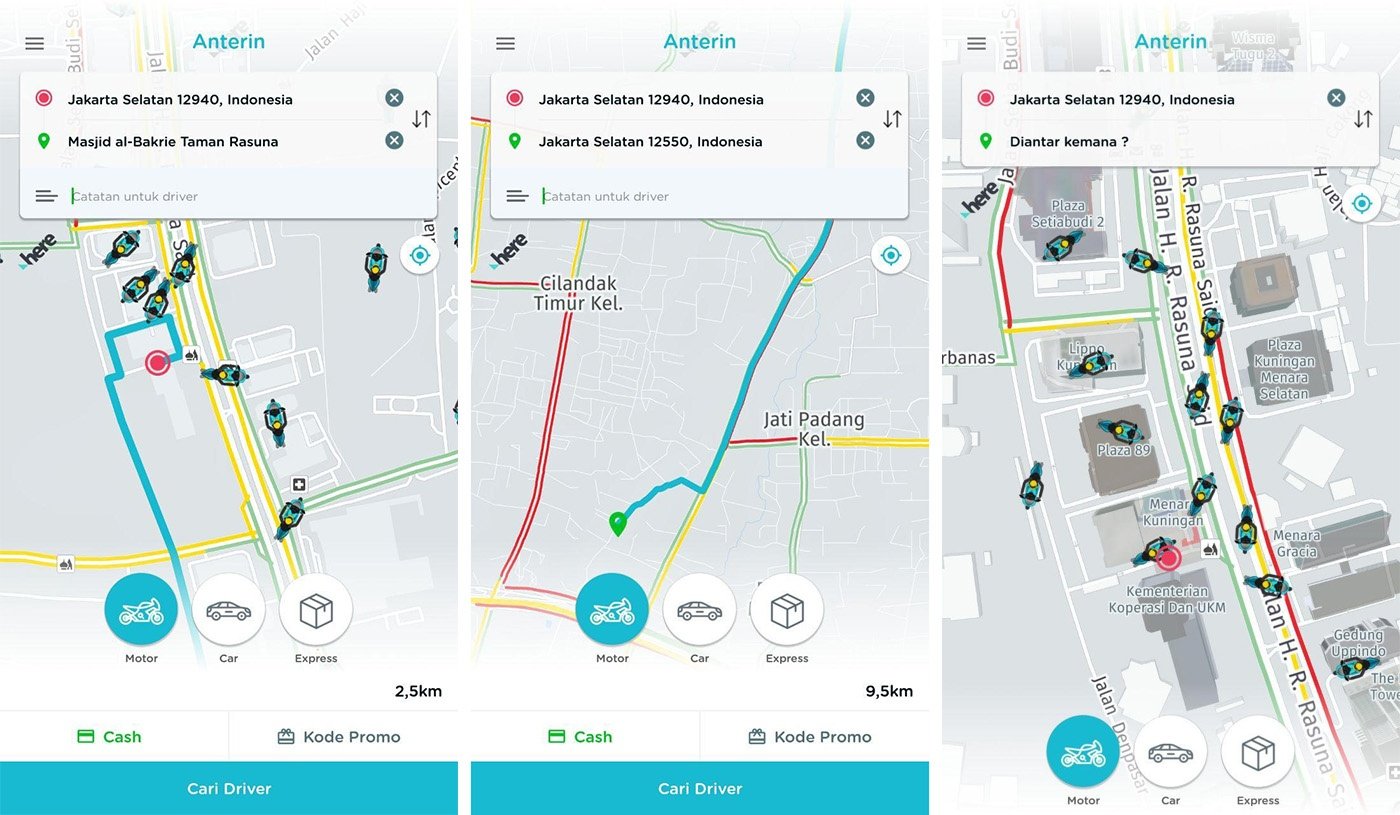 To make this work, Anterin needed flexible, scalable location data services – and that's why they recently switched their system over to use HERE APIs to provide location intelligence to their driver and consumer-facing applications. Furthermore, as part of our partnership, Anterin works with HERE to keep the map content fresh by sharing traffic information back when drivers opt to participate.
In a ride-auction ecosystem, accurate location information is a must for determining a competitive cost for each driver and giving them current location, traffic and destination information needed to profitably bid on a potential rider. In addition, this must be done at scale, since the company reached more than 200,000 drivers earlier this year and is on track to grow that number to 300,000 by the end of 2018.
HERE platforms meet the levels of mapping accuracy, geocoding, routing, and turn-by-turn navigation that Anterin needs, while leaving room for new services and scaling up their competitive offerings in the future.
An application that allows consumers to choose exactly what they want, and have the market respond competitively is a welcome change in the ride-hailing market, and we're proud to be a part of an industry disrupting effort.
Visit our developer page to find out more about switching to HERE.
Sign up for our newsletter
Why sign up:
Latest offers and discounts
Tailored content delivered weekly
Exclusive events
One click to unsubscribe