Why phones may be the least interesting thing about 5G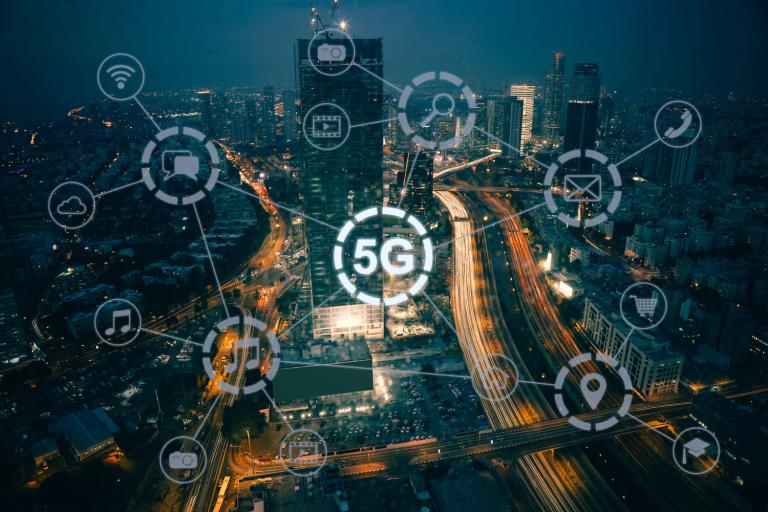 As predicted, 5G is dominating the headlines here at the CES Show in Las Vegas with mobile phone manufacturers, network carriers and tech companies keen to show the power of the next generation of mobile broadband.
By the end of this year, it's estimated that 200 million 5G smartphones will be shipped, and mobile carriers are rapidly scaling up coverage. In three years' time, 5G is expected to handle one billion 5G connections globally.
The benefits of 5G are immense. It decreases the latency (the time it takes for data to travel from one point to another) and increases upload and download speeds. It also works better when you're moving: if you've ever been frustrated by your phone's bandwidth on a moving train or car, 5G will allow you to experience a more stable connection.
But the application of 5G goes far beyond mobile phones. The fact that your phone of the near future will have 5G is one of the least interesting aspects of it. From autonomous cars to AR, to manufacturing and industrial applications, 5G will power a new wave of technology that will redefine our lives in the coming years.
One of the most interesting uses of 5G is how it can be incorporated into improving road safety. According to the World Health Organisation (WHO), there were 1.35 million road deaths in 2018. Dying on the road is the 8th leading cause of death for people of all ages globally.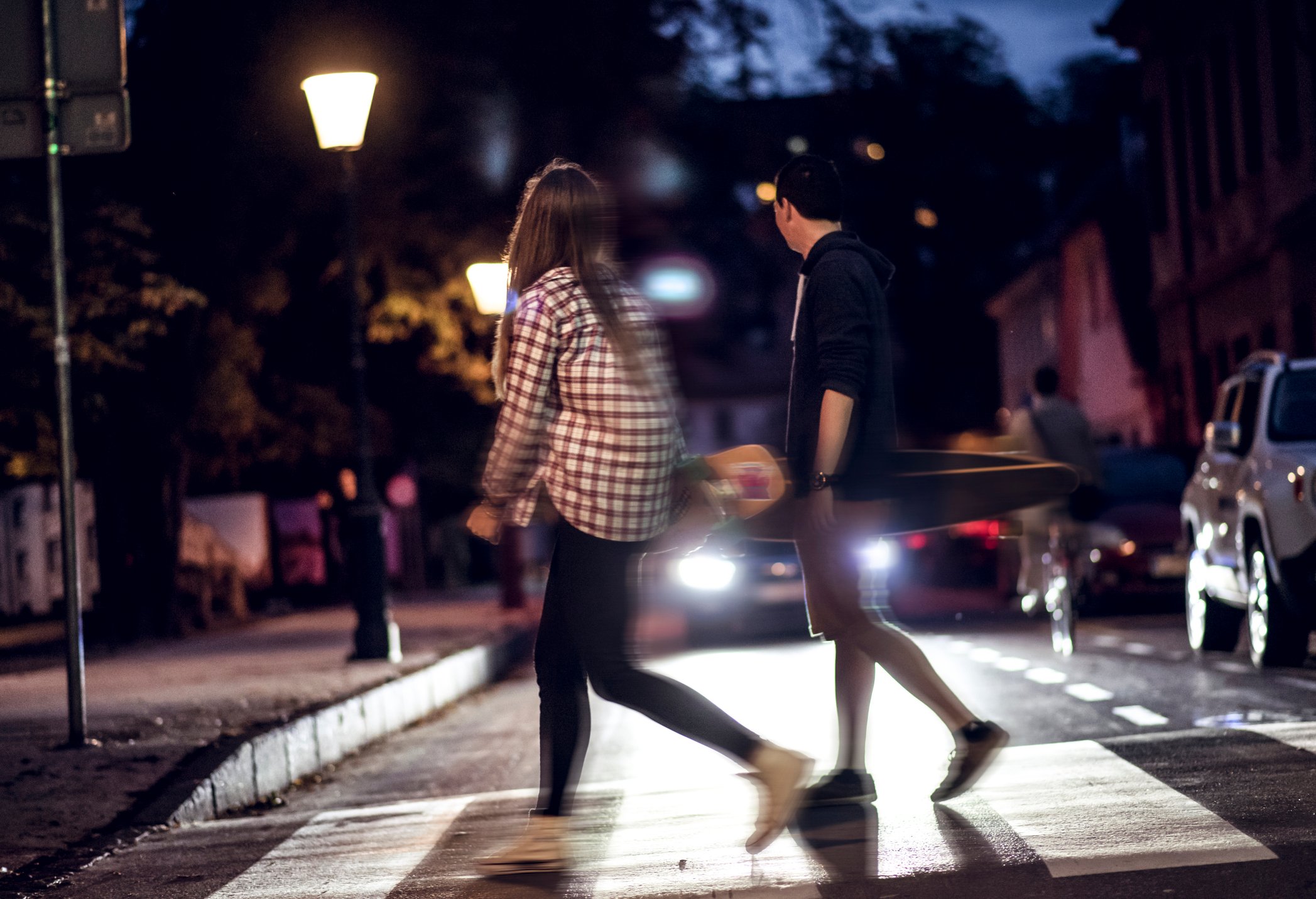 In a partnership announced at CES 2020, HERE and Verizon are collaborating on a proof of concept that uses 5G to provide a solution that has the potential to give all road users, from pedestrians to cyclists to drivers, to fleet managers and ride-sharing companies, better collision avoidance and detection.
Drivers, for instance, can use a 5G-enabled smartphone to bring ADAS-like functionality to their vehicles. Combined with HERE's lane-level mapping capabilities and HERE Live Sense SDK computer vision technology, 5G will bring a new level of awareness to road dangers and hazards in the vicinity of your car.
By using data from the cloud, and with the low latency of 5G, it gives drivers an accurate portrayal of what lies ahead and will warn them of impending danger. It could be a slippery road, a pedestrian about to step out into the road or a broken-down car around the next corner. It can see things that car sensors can't. And the best bit is this technology enables smart functionality for any vehicle, whatever its age.
"Creating awareness is the essential part of safety – it's the foundation for everything you do. With this technology, we can start to make the car aware of hazards and dangers within its vicinity. 5G enables new ways of providing safety services", says Cyril Leman, automotive lead at HERE Technologies.
Herve Utheza, HERE's head of media, advertising and telco, adds: "This millisecond latency that the two companies exploit in this road safety proof of concept will ultimately make their way to other real-life applications. Your favorite social media app, for instance.
Your phone will leverage the view of the world: object and geometry recognition, at scale, is just around the corner, fueled also by the advances of Artificial Intelligence. Already, HERE exploits AI to help position the phone using the view of the world: Visual Positioning Systems will be one of the building blocks we bring to this innovation".
At the HERE booth at this year's CES, product expert Matt Preyss and Verizon's Ashley Vogt discussed how you can turn your dash-mounted 5G smartphone into an intelligent car sensor. Watch the video of their discussion here: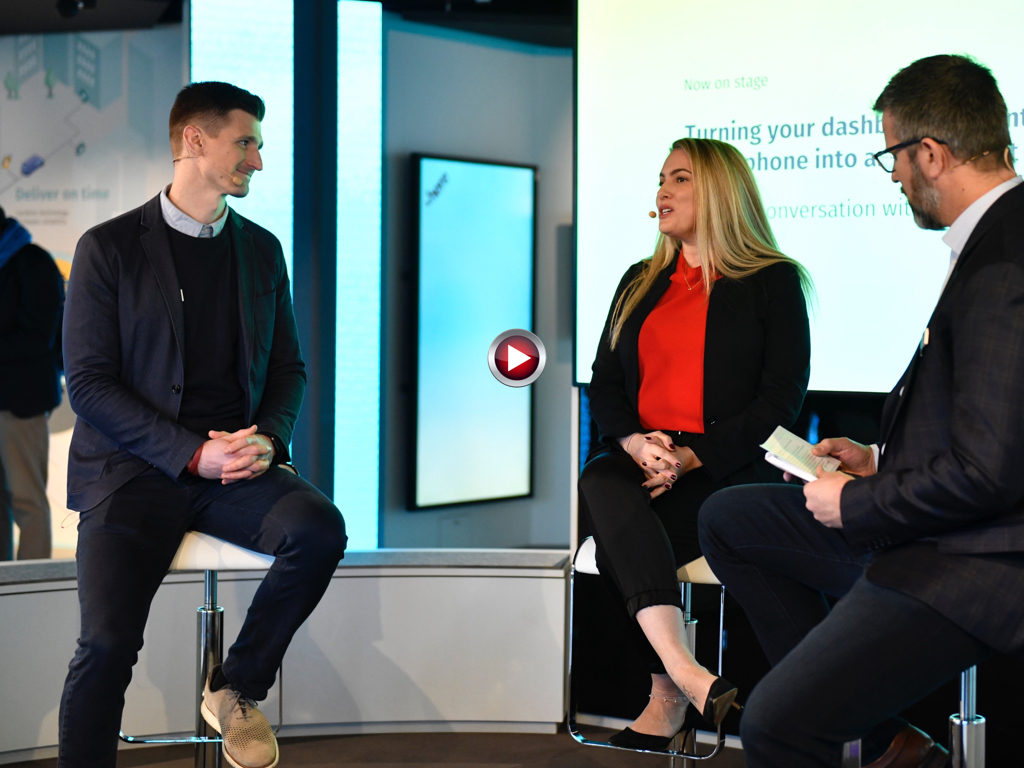 Sign up for our newsletter
Why sign up:
Latest offers and discounts
Tailored content delivered weekly
Exclusive events
One click to unsubscribe