These 3 women tore through barriers in STEM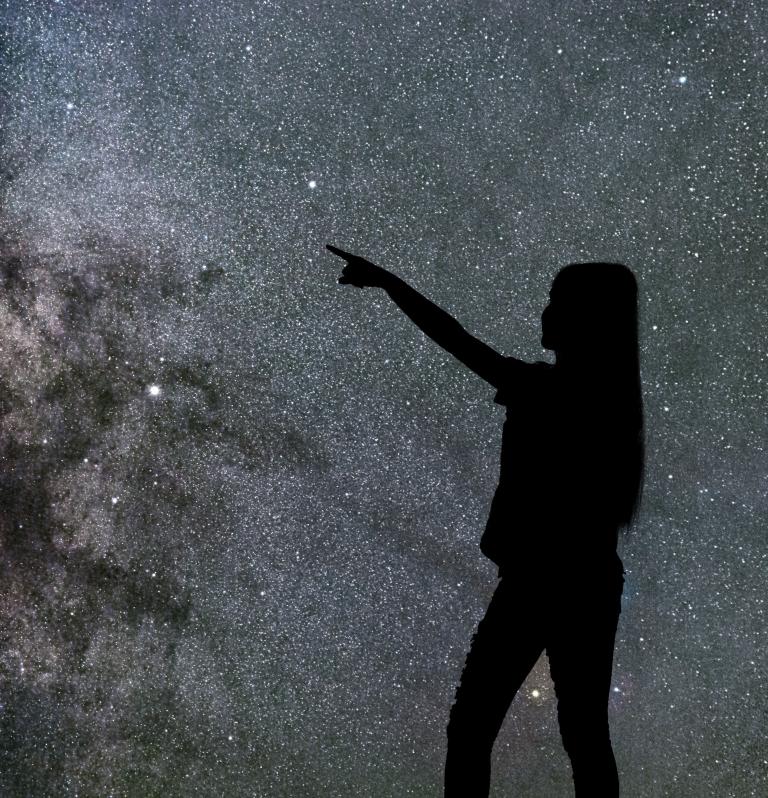 A theoretical physicist, an astronaut, and an industrial engineer
—

these women broke through the boundaries that helped make the world what it is today.

There are dozens of women who have made immeasurable contributions to science and tech: Marie Curie, Gertrude Elion, Gladys West, Rita Levi-Montalcini, Lise Meitner, Ruchi Sanghvi, Barbara McClintock, Elizabeth Blackburn, Dorothy Okello, just to name a few. Below, we highlight three whom defied bias, expectations, and the odds to smash right through the glass ceiling.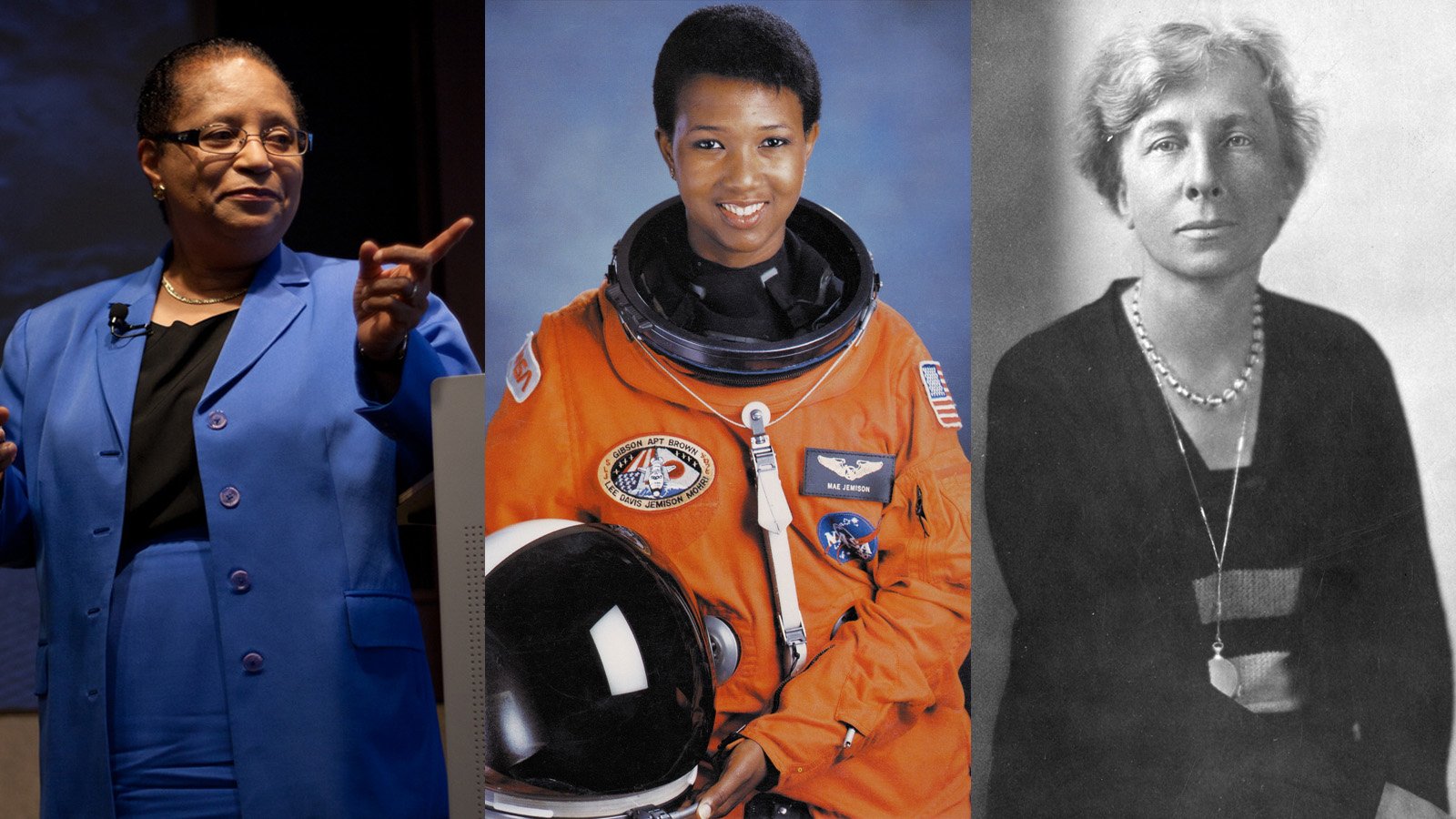 Shirley Ann Jackson—Volunteer, Teacher, Theoretical Physicist
Dr. Jackson was raised in Washington D.C., daughter to parents who prioritized her education. At the age of eight, she began collecting bees and observing their reactions when she made changes to their food, hours of daylight, and their community. Its fair to suppose that her interest in the movement of small objects only grew stronger.
By 1968, she was simultaneously working on her B.S. in theoretical physics at MIT, volunteering at Boston City Hospital, and tutoring students at the YMCA. Upon graduation, she elected to stay at MIT to pursue her doctorate in nuclear physics, which she received five years later in 1973. That year, she was one of the two first African American women to earn a Ph.D. from MIT. But she wasn't done. Following decades of research in subatomic particles, Dr. Jackson was named Chairman of the U.S. Nuclear Regulatory Commission by President Bill Clinton, again the first woman and the first African American to hold that position.
Dr. Jackson's commitment to education and availability of education has not faltered. She now serves as President of Rensselaer Polytechnic Institute. If you want to understand her secret to affect change, we'll leave it to her words:
"Never let academics falter; you have to be successful to have authority to champion change."
Mae C. Jemison—Medical Doctor, Dancer, Astronaut
The youngest of three children, Dr. Jemison spent her formative years in Chicago. In kindergarten, she was asked what she wanted to be when she grew up. When young Dr. Jemison answered "a scientist," the teacher responded "Don't you mean a nurse?"
Undaunted, Dr. Jemison began pursuing her passions in science as well as dance. In 1973, she was admitted to Stanford University. Despite encountering significant opposition due to her age, gender, and race, she later graduated with a dual degree in chemical engineering and African American studies. She moved on to earn her M.D. from Cornell Medical College while also continuing to study dance at the Alvin Ailey School.
In 1983, Sally Ride became NASA's first female astronaut. Dr. Jemison was working as a Medical Officer for the Peace Corps in Sierra Leone and Liberia at the time, and she applied to the space program that same year. She would go on to be selected for the astronaut training program. Less than a decade later, in 1992, Dr. Jemison became the first African American woman to venture into outer space.
Dr. Jemison has used her talent and her fame to form multiple foundations with missions, ranging from educating young people in science and mathematics to creating business plans to fund the research needed to originate interstellar travel.
"Many people do not see a connection between science and dance, but I consider them both to be expressions of the boundless creativity that people have to share with one another."
Lillian Moller Gilbreth—Educator, Psychologist, First Lady of Engineering
Born in 1878, Dr. Gilbreth was educated at home until the age of 9. When she entered public school, she advanced rapidly enough to complete her bachelor's degree in literature from University of California, Berkeley by the turn of the century.
Her next step: a master's degree from Columbia University. Unfortunately, a key literature professor at the prestigious school did not allow women to attend his lectures. Undeterred, she changed her academic focus which lead to her eventually earning a Ph.D. in psychology from Brown University.
After she married, Dr. Gilbreth and her husband went on to work in industrial and organizational psychology – a discipline that analyzes workflows and seeks to increase productivity. These are familiar concepts to any modern industrial engineer, but the pair were publishing books and giving lectures when the idea of streamlining how people move and behave in their working environments was a revolutionary science.
When Dr. Gilbreth's husband died suddenly leaving her to raise their 11 children alone, her focus was again shifted due to biases in the engineering community. Using the same efficiency theories she had developed for years, she examined domestic design – often using her children as test subjects. Among her inventions are the foot-pedal trash can, shelves inside the doors of refrigerators, and wall light switches. – but she refused to stay in the kitchen.
In 1935 she became the first female engineering professor at the Purdue School of Mechanical Engineering. During her tenure, she taught across the schools of industrial engineering, industrial psychology, and home economics. Her career as an engineer, teacher and lecturer continued for another 40 years, and she became known as, "America's First Lady of Engineering."
"The things which concerned him more than anything else were the what and the why … [that] would perhaps indicate clearly whether you should maintain what was being done or should change what was being done."
At HERE, we're proud to support an inclusive workplace where everyone is equally supported and empowered to succeed. Learn more about us at: https://www.here.com/en/careers/careers-home
Sign up for our newsletter
Why sign up:
Latest offers and discounts
Tailored content delivered weekly
Exclusive events
One click to unsubscribe