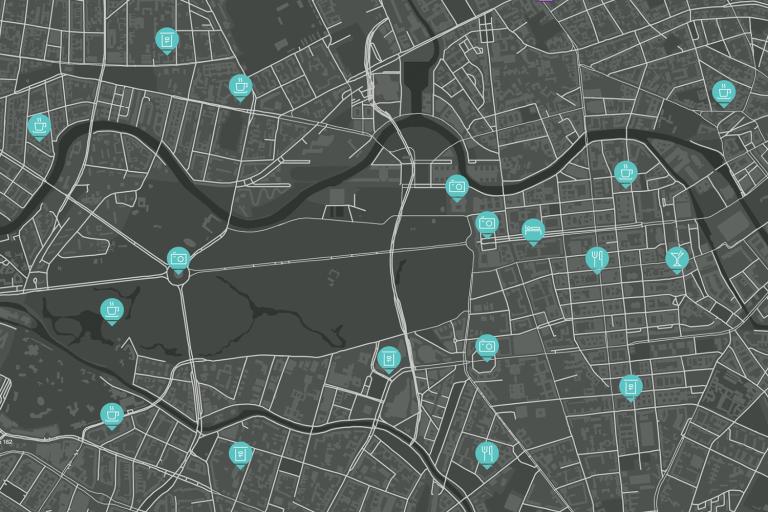 The HERE platform is a one-stop shop in the cloud for location-centric data exchange, visualization, and solution development. The components of the platform are data and services, HERE Workspace, HERE Studio, and HERE Marketplace. You can create interactive maps with full customization of style and color, visualize static and dynamic location-centric data, and generate insight from the location data patterns in the platform. The platform also allows you to build location intelligence into your web and mobile applications using our highly configurable and scalable location services such as Geocoding and Search, Routing, rendering (Map Tiles and Map Image), Transit, Geofencing, Tour Planning, and Positioning. And then you can share or monetize your own location-centric offerings on HERE Marketplace in the platform. Check out the Tour of the HERE platform blog for more information. 
In this blog post, we will cover how to get started with the platform.  
Registration Process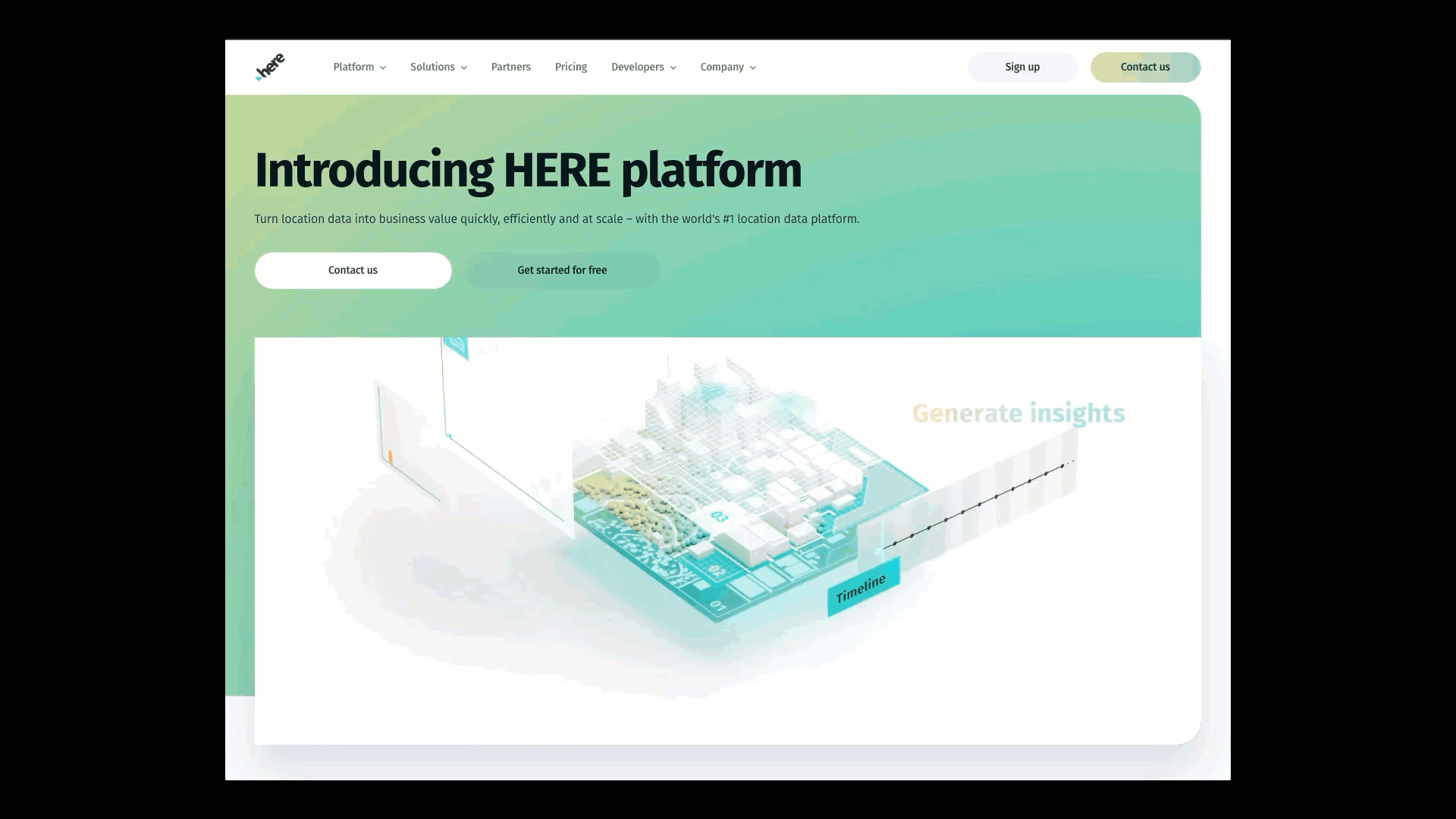 Pricing
You can start with the platform for free or with flexible pay-as-you-grow pricing. There are two plans, Limited Plan and Base Plan. Both plans include access to HERE REST APIs, HERE Maps API for JavaScript, free administrative tools for User and App Management, Groups, and Billing. They include free community support via Stack Overflow and knowledge base access, with an option to purchase the Developer Support plan as an add-on for Base Plan. 
The Limited Plan requires no credit card during registration, and it includes 1000 free daily requests to the HERE Location Services (*excludes matrix routing and tour planning) with RPS (Request Per Second) limits.  The Base Plan requires a credit card during registration, but users will not be charged unless they exceed the free tier of any Platform Resource. This plan is pay-as-you-grow Transaction pricing for all HERE Location Services requests. It also includes access to Data Services, HERE Studio and HERE Lite, Explore and Data SDKs. See details below.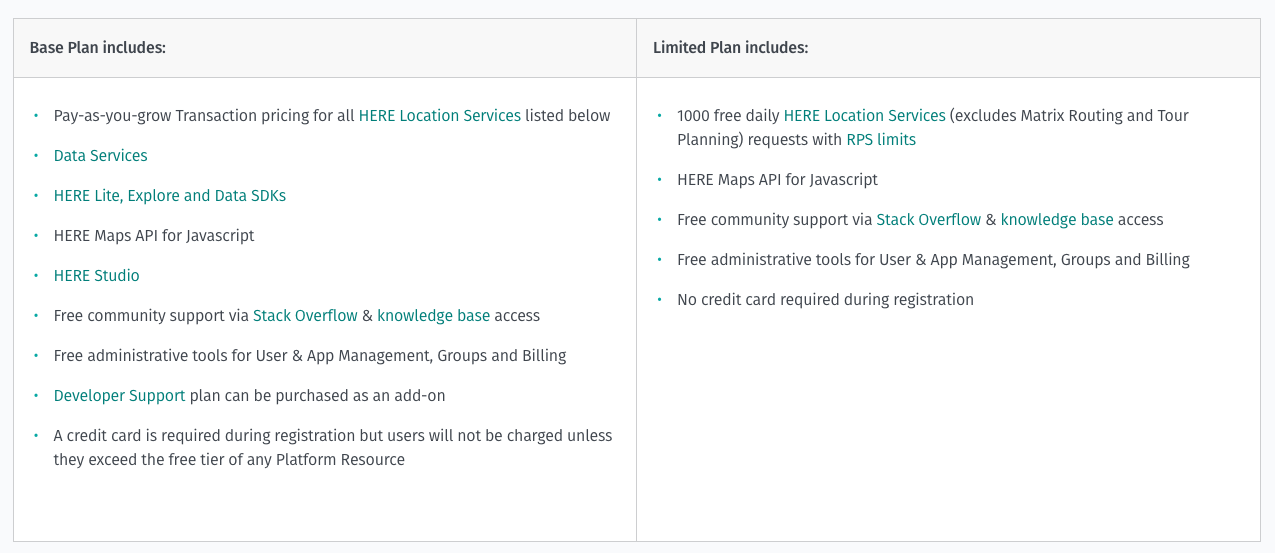 HERE platform Dashboard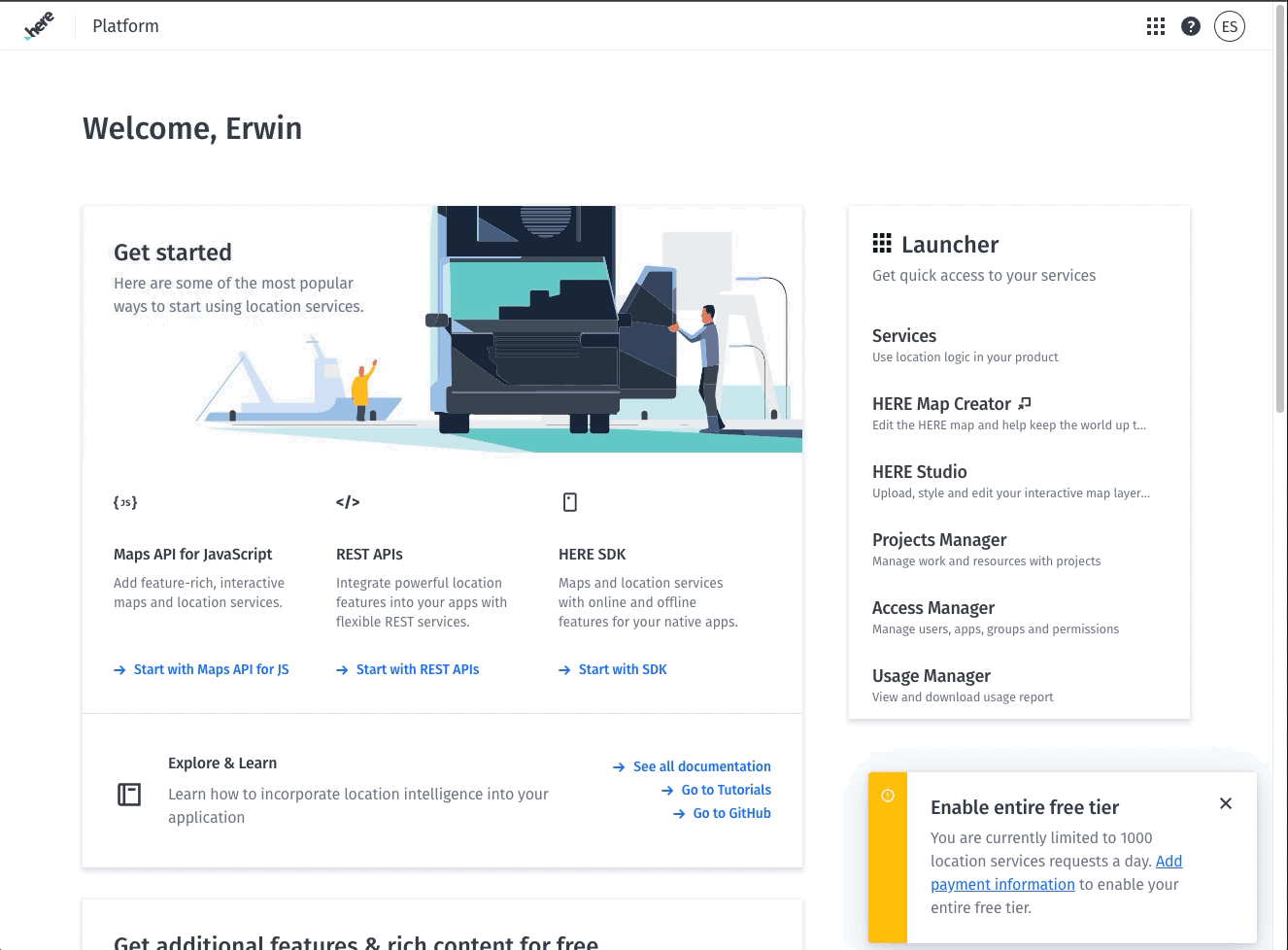 Resources
To learn more about the HERE platform, here are some resources to get you started: 
The HERE platform is a one-stop shop to access anything related to HERE Location Services, you can get started for free or with flexible pay-as-you-grow pricing. Feel free to leave a comment or reach us on Twitter at @heredev, we are excited to see what you are building with the HERE platform! 
Sign up for our newsletter
Why sign up:
Latest offers and discounts
Tailored content delivered weekly
Exclusive events
One click to unsubscribe