Explore, view, style and edit your data to create custom interactive maps that tell your story
Visualize your data on a map
Create impactful maps with ease using data-driven styling. Design your visualization with custom markers, colors and stylistic elements, such as colored roads based on speed limits or restricted areas taken from coordinates.
Edit your location data in real-time
Explore and inspect your data with user-friendly tools. Add or remove lines, polygons and points of interest or modify the geometry and feature properties. All edits are then published automatically to your map in real-time.
Build dashboards and applications​​​​​​​
Bring location intelligence to your daily operations. Layer, combine, filter and edit data instantly. Access visualizations that automatically update as the data streams come in.
Visualization in action: Green Amsterdam
See how our mapping technology creates illuminating visualizations about the spread of solar panels and trees across Amsterdam.
Data visualization with HERE Studio
Products and tools to visualize data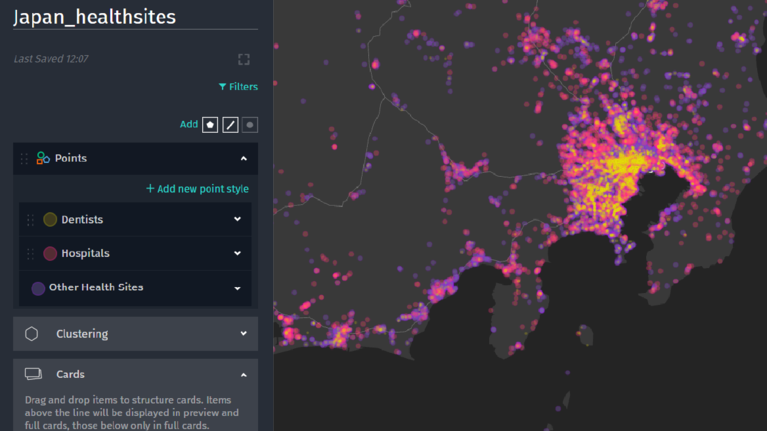 HERE Studio
Create custom, interactive map visualizations using a point-and-click tool with low-code/no-code.
Contact us
Learn more about how our platform can help you create impactful map visualizations easily with data-driven styling. Please fill out the form below and one of our experts will contact you.
*Required field. We will use your information according to our privacy policy.
Get started
Create impactful map visualizations easily with data-driven styling and simple low-code/no-code tools.