Tangible benefits for drivers and manufacturers
Is the metaverse just the latest buzzword or can it transform the automotive industry? According to Ronak Amin, Product Marketing Manager for Connected Driving at HERE, it is "closer than you think."
The metaverse allows you to interact with people who aren't in the same physical space as you. The principles of augmented reality, such as facial recognition and motion sensing, and virtual reality can be combined to create a more expansive experience for drivers and manufacturers alike.
Heads-up displays and projections onto the vehicle's windshield, especially navigation and safety information, are examples of how this is coming to life in cars today.
They are not necessarily in mass production right now, but you will soon be able to see where the next exit is through a flashing arrow on the windshield, or an alert to the driver that they need to change lanes in 300m, for example.
HERE has worked with Unity to create a dashboard that will feature the latest navigation and infotainment displays, including a 3D map of the surrounding area.
The metaverse is also being used at the design stage. Engineers can collaborate in BMW's Omniverse, which allows them to visualize their production line.
Dealerships can increasingly offer virtual test drives, mechanics can be trained in the metaverse, and in the future, entertainment experiences – firstly for passengers – will be powered by the metaverse.
Read the full HERE360 article.
From a driver perspective and for OEMs, there are real benefits.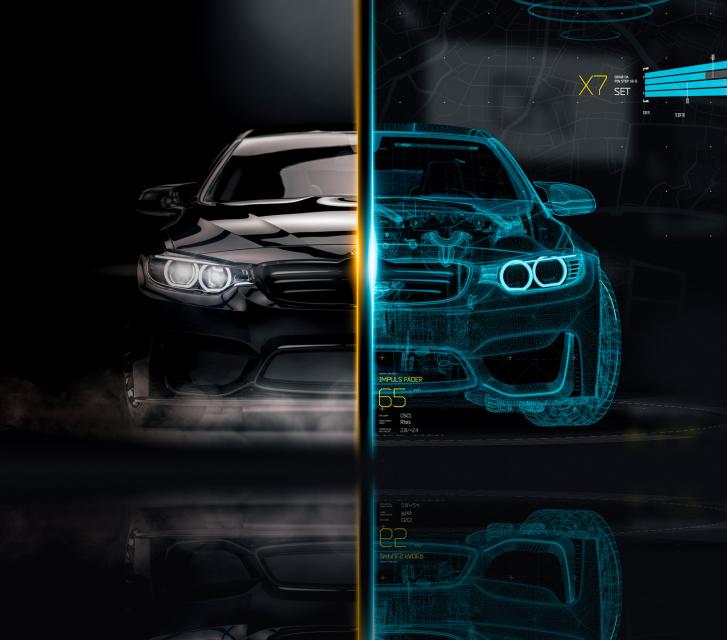 The term 'metaverse' describes a new way that we interact with the digital and physical world, built upon what we know of today as AR and VR.