Efficiency, flexibility and resiliency
Port closures, supply shortages and geopolitical events have all contributed to ongoing uncertainty in the logistics world.
With predictions that the semiconductor shortage alone could last until 2024, it seems unlikely that supply chain disruption will end any time soon.
Many organizations are starting to adapt to the unpredictability that began in 2020 with the COVID-19 pandemic. Just-in-time manufacturing is giving way to a just-in-case approach. Strategies such as nearshoring, building up inventory and building fabrication plants for chips closer to demand may ease pressure in the long term — but visibility is key right now.
Those that have neglected to plan ahead will likely suffer as the chaos continues, and further consolidations are expected in the sector.
Companies need awareness and the ability to be flexible, adaptable and able to transition quickly. This depends on having the right visibility solutions to understand what is happening and where and react to it quickly if needed.

Susan Beardslee, Principal Analyst for Supply Chain & Logistics, ABI Research
Tools such as HERE Shipment Visibility provide end-to-end visibility across multimodal journeys and can help you track assets and goods throughout complex supply chains.
Meanwhile, HERE Asset Tracking provides real-time visibility of asset location, status, health and behavior — both indoor and outdoor. HERE solutions can also be seamlessly integrated into existing ERP/TMS programs.
Read the full HERE360 article.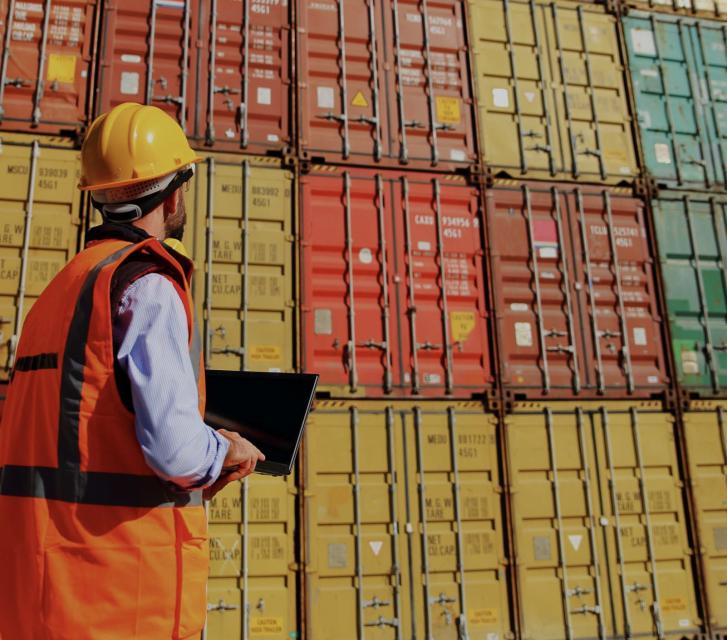 Location will always be critical. Whether it is environmental, whether it is conflict, or whether it is disease, it will always be a key factor in keeping the business running.