A safety upgrade is close
Widespread use of Intelligent Speed Assistance (ISA) could cut collisions by 30% according to a report by The Norwegian Institute of Transport Economics and Research.
ISA, a feature that shows the legal speed limit to drivers at all times on the vehicle dashboard, could be a game-changer for road safety.
It will be required in new vehicle types from July 2022 in the EU and several other countries. Cars will be equipped with a front-facing camera that can read road signs but must also use a digital map for those road signs that are unreadable or implicit.
Car manufacturers need highly accurate speed limits, a long-term guarantee that they will receive map updates, and ISA solutions with different feature levels.
However, map data must be converted into actionable information for the driver and vehicle. That is where components such as the Elektrobit Electronic Horizon provide additional value.
HERE and Elektrobit joined forces for the recent webinar How will ISA affect electronic horizon and the vehicle life cycle? to explain in detail how this combination will help car manufacturers comply with the law and ultimately save lives.
Read the full HERE360 article.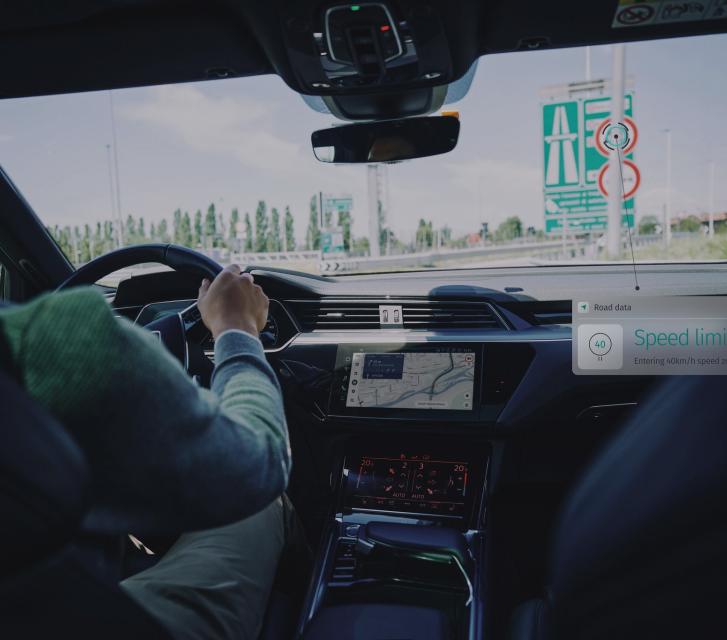 Some countries have different speed limits on the same road depending on the time of day or the weather. That means a map is required to get this information as cameras will not be able to pick it up.
HERE ISA Map
Enhance your Intelligent Speed Assistance (ISA) system. Use high-quality global speed limit data to support legal compliance and driver safety.