Connected, comfortable and safe
At CES 2022, hype about autonomous vehicles usually gives way to predictions about the distant future – but this year, HERE is showing how connected car and ADAS technologies can be used today.
As self-driving cars develop, these technologies are paving the way to increases in road safety, driver comfort and vehicle routing optimization.
Across the globe today, more than 150 million vehicles and 50 car manufacturer brands use technology from HERE. In 2022, through a number of automotive, telematics and fleet partners, the HERE platform is set to ingest data points from 30+ million connected vehicles to power its ADAS, connected and automated vehicle services.
HERE is among the world's first companies to provide an HD map for commercial production vehicles with Level 3 automated driving capabilities. HERE recently celebrated the regulatory approval of Mercedes-Benz's DRIVE PILOT system with the HERE HD Live Map onboard for use on public roads in Germany.
And HERE has agreements with all but one of the nine major global automotive brands to provide intelligent speed assist (ISA) information for their vehicles. From July 2022, all new model passenger and commercial vehicles introduced in the EU need to be equipped with ISA to help drivers comply with speed limits. HERE recently introduced the HERE ISA Map with coverage across the globe.
At CES 2022, HERE is showcasing HERE Navigation, a complete, next-generation and cloud-centric embedded navigation solution for passenger cars, electrical vehicles, commercial vehicles and trucks. Since these products were announced, seven OEMs have chosen HERE Navigation or HERE SDK as the navigation solution for their new platform. At CES this week, the company will announce that HERE Navigation is being used by several global electric vehicle (EV) manufacturers.
Meanwhile, to keep the map fresh, HERE has struck a data acquisition partnership with Vexcel Imaging, the industry leader in aerial data, to provide highly accurate aerial imagery for the U.S. and Western Europe.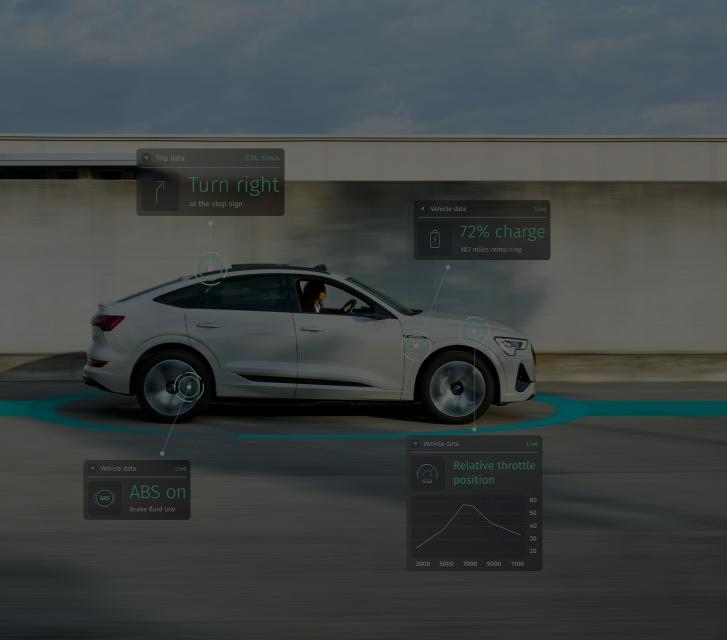 The waves of innovation flowing through the global automotive industry have delivered remarkable advancements in connected, electric and automated vehicle technologies.