A Tour of the Developer Usage Dashboard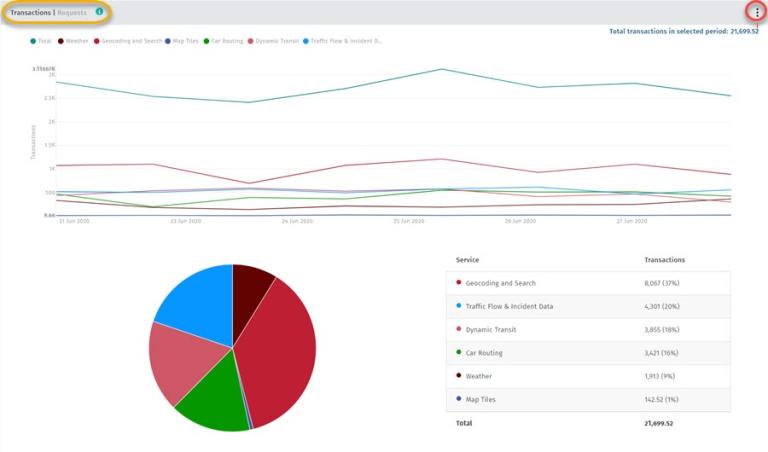 Once a developer is up and running using HERE location services, the question may come up - How much of my plan have I used so far? For most new developers, our Freemium plan is what they start with. This post will take you on a tour of the developer usage dashboard, which provides an easy way to track the usage of a project associated with your developer account.
How to access the developer usage dashboard
To access the developer usage dashboard, you will need to log in and select the project associated with the account. Once in the project details page, look at the panel on the left side. First, it will identify what plan is being used (hovering over info icon will display what is allowed), display a summary of usage, and finally provide access to more details by clicking on "View Usage Details" as seen here: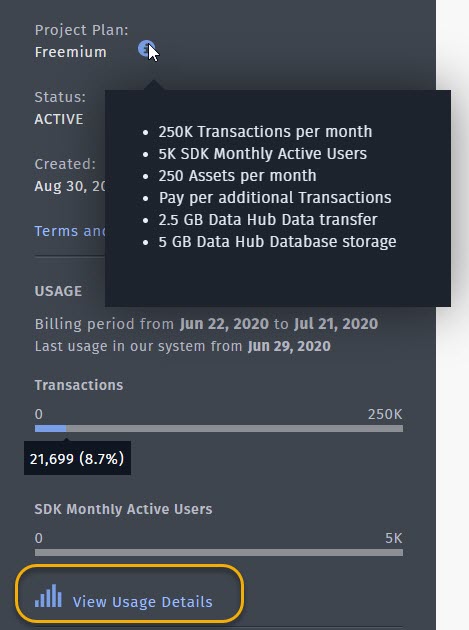 After clicking the link, you will see a screen similar to the one shown here: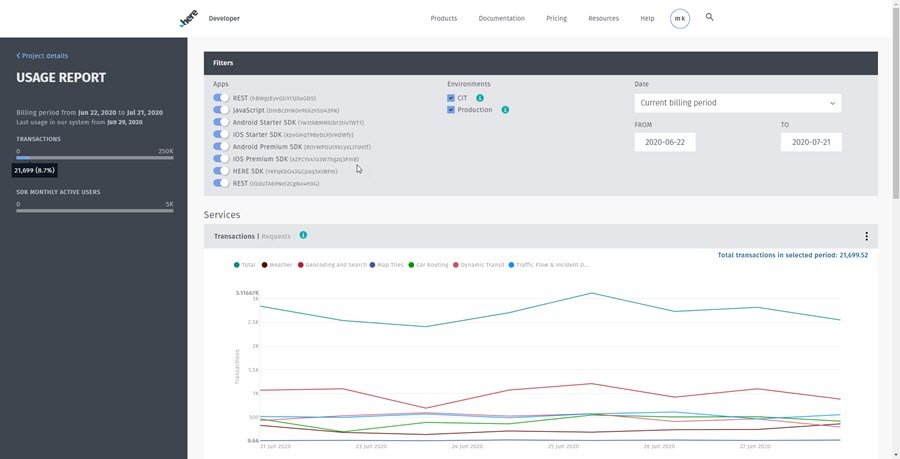 Now let's examine how to read these details.
Viewing transaction or request data
By default, the data first shown will be the number transactions for the current billing period. To toggle the data to show the total number of requests, just select what you want from the upper left corner of the report panel. The report is interactive! Just hover over the data you are interested in to get more details.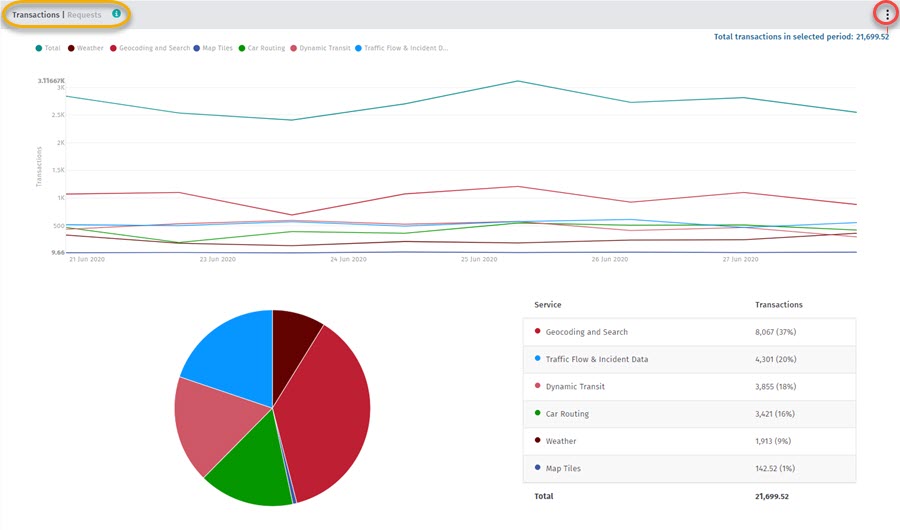 You can also download a CSV of the usage data by selecting the menu item in the upper right hand corner as shown above circled in red.
If you are using HERE Studio/Hub, you will also see that available as seen here: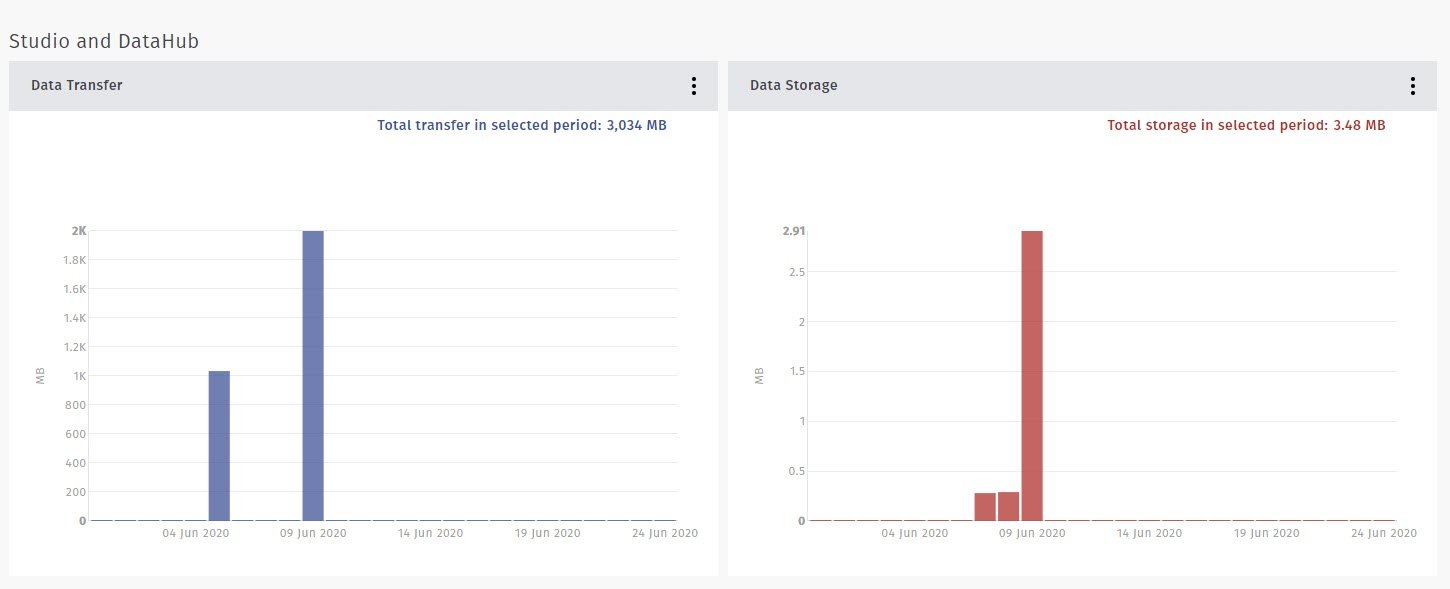 Filtering usage data
At the top of the dashboard there is a panel that allows you to filter the data as shown here:

On the left side, you can toggle which apps you want included in the usage report. In the middle, the environments filter is provided for legacy users of the platform. The right side allows you to select the time frame you want to see the usage from.
If you would like to see this in action, please watch our brief video:
Summary
In this post we took a brief tour of the developer usage dashboard. We covered how to access it, how to understand and download the report data, and how to filter to with your own custom criteria. 
Sign up for our newsletter
Why sign up:
Latest offers and discounts
Tailored content delivered weekly
Exclusive events
One click to unsubscribe