We are HERE: Designing the patterns of urban life with Kieran McMillan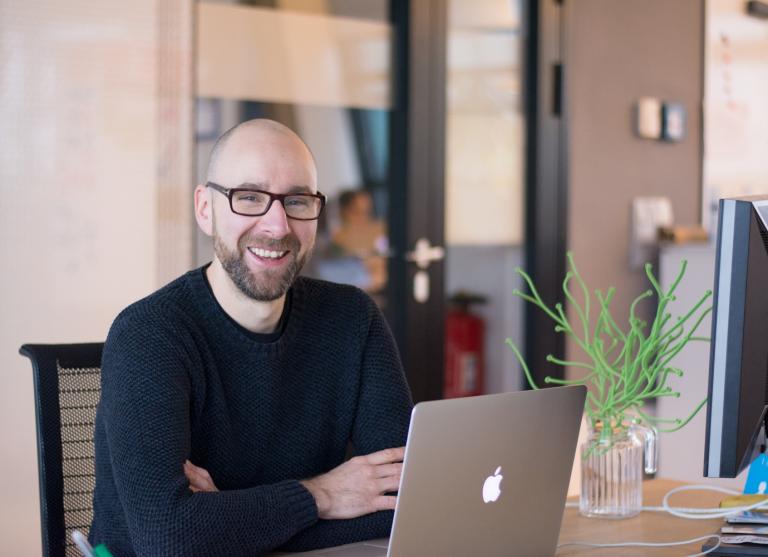 For the first 2017 installment of our employee profile series, we chatted with Kieran, a senior UX Designer from the IoT business group at HERE.
Tell us about your role at HERE.
New patterns of urban life are emerging at a rapid pace, and this means we need to find new ways in which to think about, visualise and experience location. We, as designers, need to consider how the massive amounts of data created every day can be harnessed to shape the way we live, work, and interact with technology.
In my role as a Senior User Experience Designer, I work with the Product Innovation team in the IoT Business Group at HERE. Together with our customers, we develop pilots that make new ideas visible, tangible and consequential.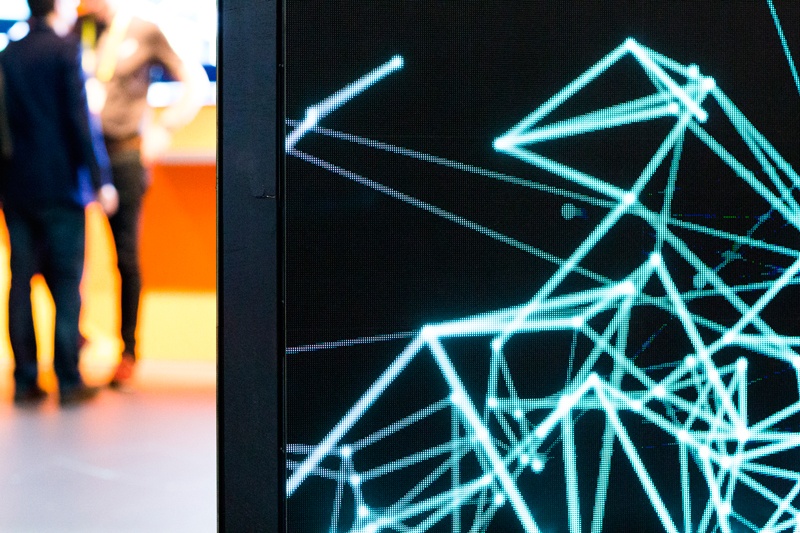 In my day-to-day, I work closely with user researchers to apply Design Thinking processes that help multi-disciplinary teams including; product, architecture, data science, and engineering to solve innovation challenges. We achieve this by researching user contexts, needs and goals to create a holistic view of the problem space. Then we iterate potential ideas through workshops and evaluate solutions with prototypes and user testing. Finally, we work with other vertical teams within the IoT group to spin off winning products, solutions, and services.
My work has a direct impact on developing products, services, and new market opportunities that help to accelerate innovation activities. I'm always thinking about ways to reduce friction in end-to-end experiences, and this requires co-ordination between cross-functional teams. It's possible to measure the value of design and research through quantitative and qualitative evaluation of engagement, usability, utility and desirability.
What is your background and how did you end up at HERE?
I've been working in design since the mid 90s and most of that time was in London. Over the years, I developed an entrepreneurial streak and founded multiple startups including a design agency, which I ran for 8 years. During this time, I learned what it takes to identify new market opportunities, to invest in R&D initiatives using lean startup methods to design and build products and services from scratch and to test them out in the market.
Between 2010 - 2014 I switched to UX consulting, and worked with a number of startups and organisations in London, Paris and San Francisco.
Brands I have worked with include Apple, Nokia, Virgin, UNESCO, Quebec Government, Sony BMG & Visa and my portfolio includes solutions for industries including travel, entertainment, talent management, education, health, television, NGOs and startups.
When I joined HERE three years ago it was initially meant to be a three-month contract. Immediately after getting started, my eyes were opened to the variety and range of topics related to location. I was inspired by the knowledge and creative talents of the design and research community and excited by the opportunity to work closely with data scientists. It was then that I decided to apply for a full-time position.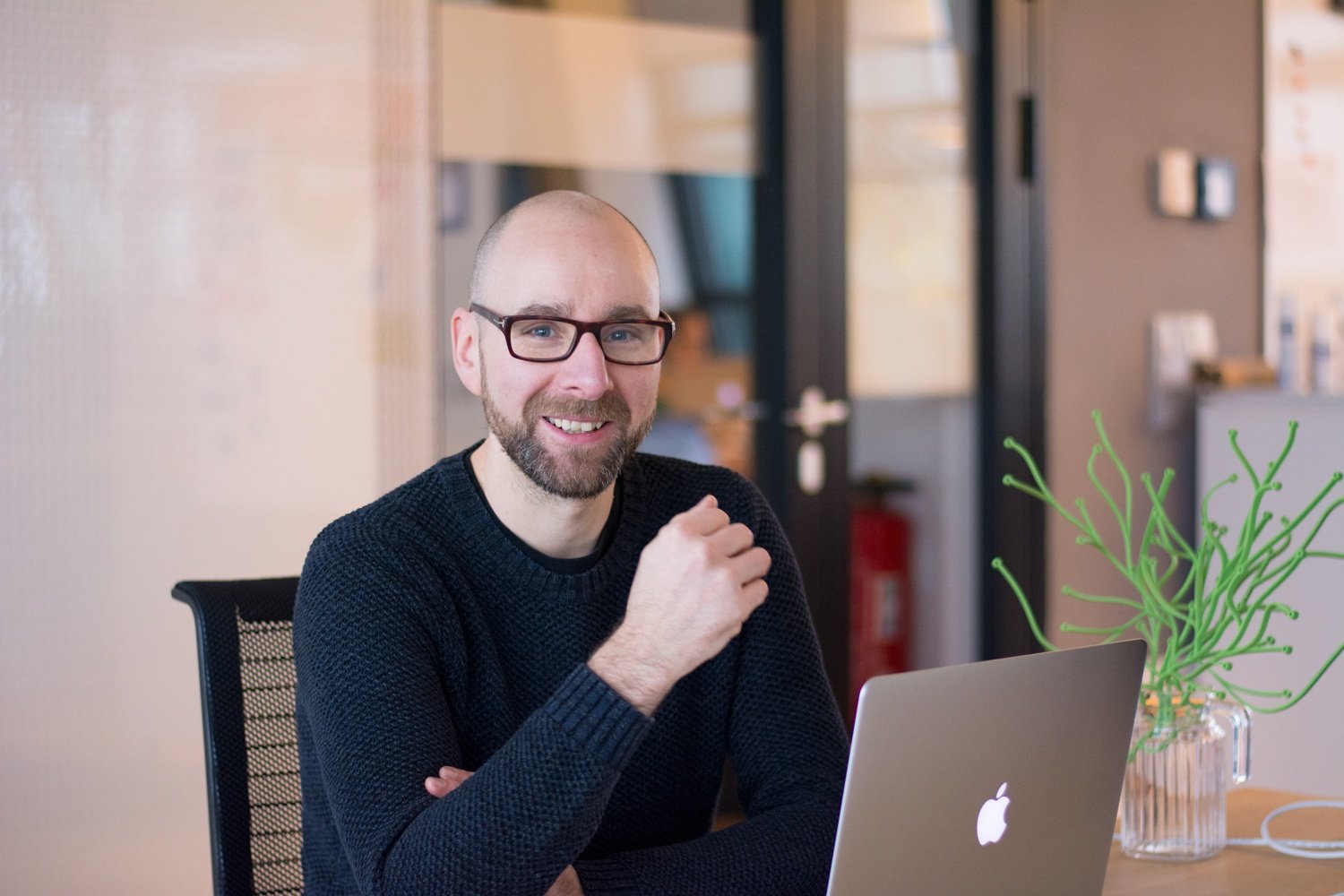 Can you share some details about your most exciting project at HERE so far?
Actually, there are many projects that I've been involved with that I'm not yet able to disclose due to the sensitive nature of the work. However, I can reveal that we've been hard at work creating frameworks for UX / visual design, data visualization and software development. These frameworks enable our teams to rapidly design and build pilot products and vertical solutions for Mobility, Tracking and Smart Cities. This includes fleet & on-demand services, industrial asset tracking, smart offices, and mobile network optimisation.
An example of this is Nokia Networks, a global specialist in mobile broadband and provider of mobile networks for operators. The company works with the top 20 mobile operators worldwide to help them manage complex information streams to deliver better network performance and mobile users' quality of experiences.
We used the Design Thinking process I mentioned earlier to develop a pilot that powers its 3D Geolocation planning and optimisation services. Through our map-based visualisations, Nokia is better able to analyse the massive datasets generated from mobile networks. Network engineers use tools to ingest and query the data, apply KPIs and filters to troubleshoot problems. The insights generated enable them to uncover hidden patterns, understand complex behaviours and trends so they can answer questions: what happened, why did it happen and what should we do about it?
What advice would you give to someone wanting to work in your field?
There are many pathways to becoming a user experience designer. You need to have a curious nature, to ask lots of questions and empathise with people's needs and goals. However, designers tend to be solution orientated and therefore ask leading questions. If possible, find opportunities to work with user researchers to help remove your biases. Try to not get too attached to your initial ideas, as you need to keep an open mind and be willing to experiment, because what people say and what they do are two different things. Lastly, you'll need to develop the ability to synthesise lots of sources of data and use this to inform your decision-making.
What else can you tell us about yourself and life at HERE?
Since I have been working at HERE, I feel that there are always opportunities to grow and develop new skills. The recent partnership announcements and reactions to the Open Location Platform at CES are generating quite a buzz. We're also in a unique position, as a company, to shape the future of location experiences. I love living and working in Berlin. There's an alternative and slightly rebellious attitude in this city that I think my home city, London, has lost along the way. I feel right at home with Berlin's creative and start-up culture now.
I have one son and two grown up step-daughters, so most of my spare time is devoted to family. I enjoy photography and experiencing new places, so I try to find opportunities to combine these things. I'm also very into café culture, which is another reason to love Berlin. Also, I'm a podcast / audiobook junky so if you see me with headphones on, chances are I'm catching up with design and technology topics.
Kieran McMillan will be discussing data driven design at today's HERE Tech Social, at our Berlin office.

Sign up for our newsletter
Why sign up:
Latest offers and discounts
Tailored content delivered weekly
Exclusive events
One click to unsubscribe