Build digital cockpits powered by 34M+ cars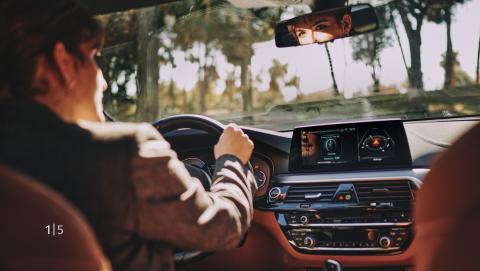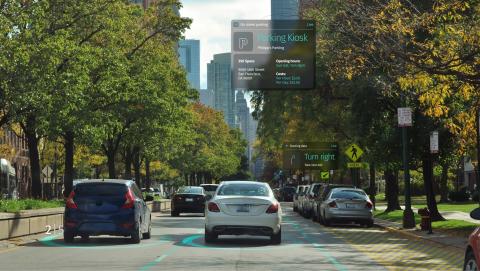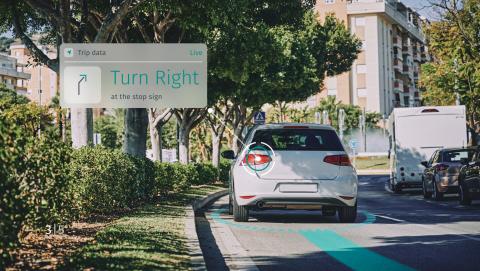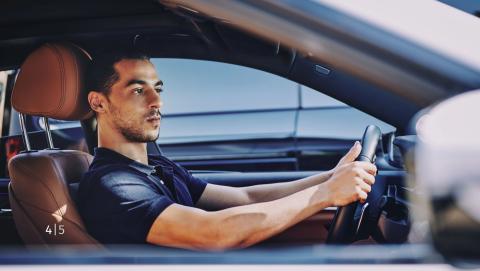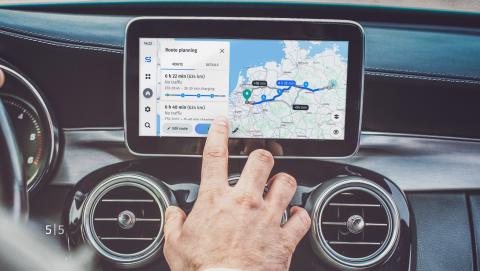 OEMs keep Connected, Automated, Shared, and Electrified (CASE) initiatives front and center when building digital cockpits.
Location technology is an essential component that unifies multiple onboard systems and delivers key information to drivers.
HERE leverages data from over 34 million connected cars to advance our ADAS, connected and automated vehicle services.
Our technology enables drivers to enjoy a seamless experience that helps fulfill their lifestyle, navigation and safety needs.
Now OEMs can reach the goal of elevated driving experiences through better connected, automated, and electrified systems in sophisticated digital cockpits.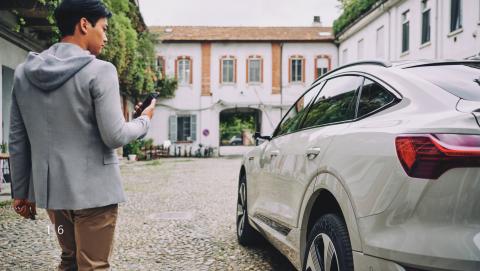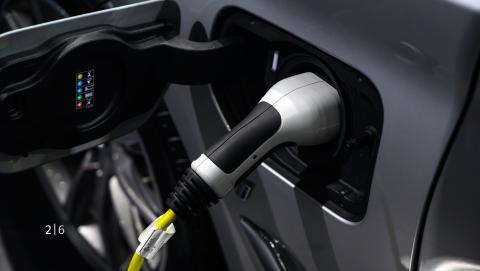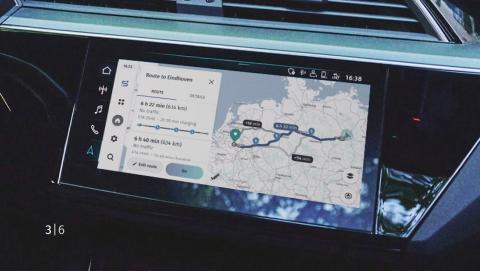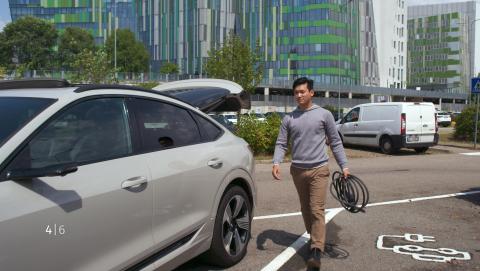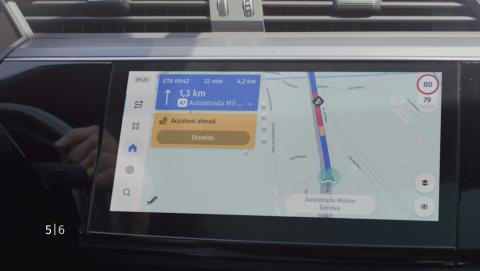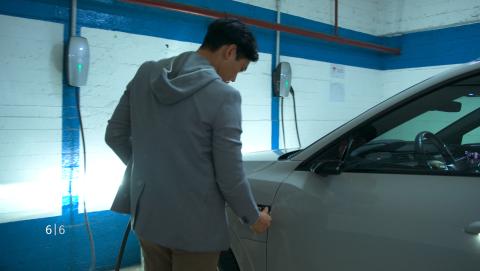 Range anxiety may be the largest barrier to widespread EV adoption and it's critical that automakers address this to meet driver's needs.
Fortunately, location technology is the key to taking the guesswork out of EV driving.
Our EV Range Assistant, when added to standard embedded navigation, suggests optimized driving routes and displays the most convenient charging stops.
Drivers receive charging options based on availability and their preferences such as connector type and payment method.
If there is a disruption along the way, dynamic routing provides convenient charging alternatives, both indoor and outdoor, and all within range.
Location technology allows drivers to be seamlessly guided to their destination with full confidence in the charging capacity and capability of their car's system.
Outperform sensor-only automated systems by 50%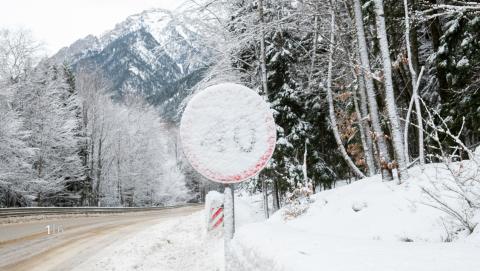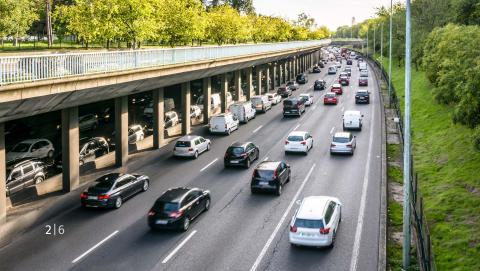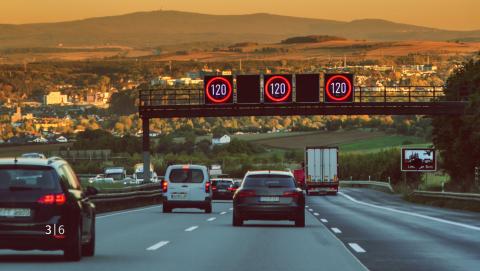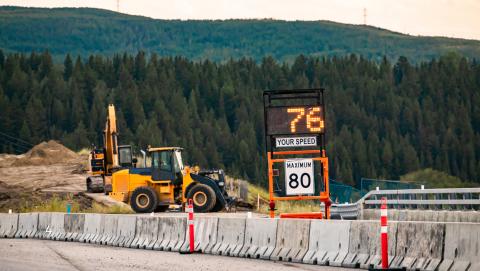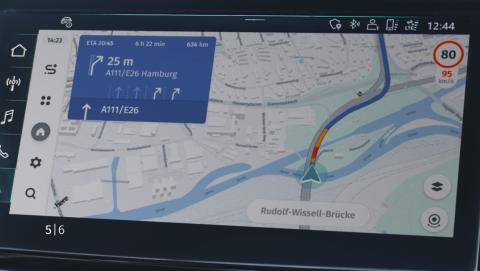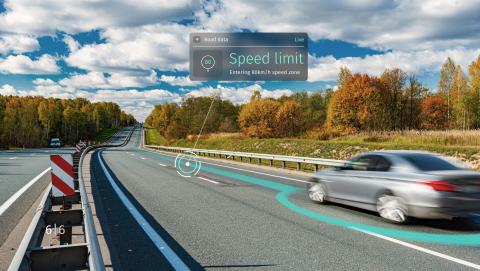 Location technology helps vehicles see signs that sensors can't. Here's how.
From July, all new EU vehicle models must be equipped with an Intelligent Speed Assistance (ISA) system to help drivers comply with speed limits.
But systems that rely on sensors alone can't be fully accurate if they are unable to read road signs or detect temporary changes in speed limits.
Bad weather can make signs difficult to read and certain areas, like construction zones, may have reduced or interim speed limits.
Adding advanced maps to onboard sensors improves the car's safety and increases overall driver satisfaction.
Now cars can know the speed limit of any given road, even without signage, by pulling data from thousands of sources.
Up to 60% of speed limits aren't represented by a numerical value on a road sign. See where.
Adding location data to onboard camera systems helps vehicles register changes in speed limits, even without a traditional sign.
Innovating with automotive leaders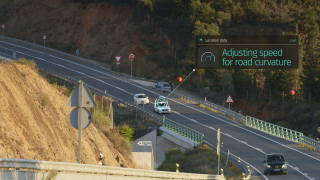 Automated Driving
Help automated driving systems become safer, more reliable and comfortable with detailed location data.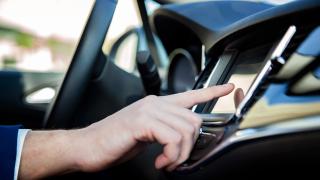 Connected Driving
Build cloud-based navigation solutions with unrivaled location technology.